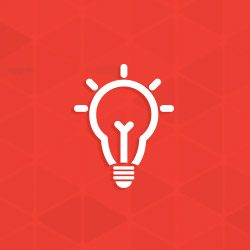 Fastener Quality Act and ASTM A153
Does ASTM A153 meet the requirements of the Fastener Quality Act?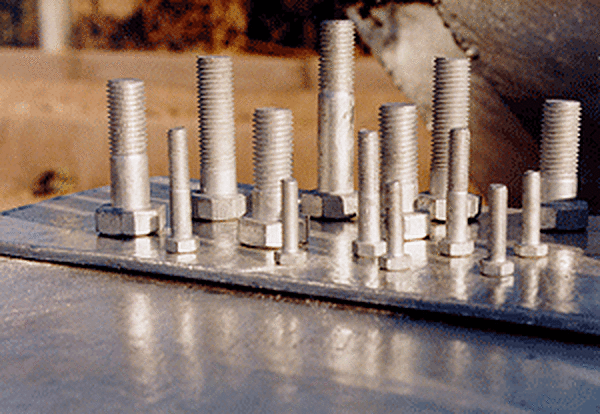 The Fastener Quality Act (FQA) was enacted after several high-profile fastener failures in the 1980s. The U.S. Congress investigated and found widespread issues throughout the industry related to standards, quality control, safety and inspection. Furthermore, overseas suppliers were providing counterfeit certificates and poor quality.
In order to protect the public from further failures, the FQA requires: conformance to the specifications to which they are manufactured; accreditation of the laboratories engaged in fastener testing; and inspection, testing, and certification in accordance with standardized methods. It can be common to experience this requirement for DOT work, overhead signs, etc.
The FQA only applies to items such as metallic bolts, nuts, screws, studs (0.25 in / 6 mm or greater), or through-hardened direct tension-indicating (DTI) washers. When a fastener subject to the FQA is to be hot-dip galvanized, ASTM A153 Paragraph 6.4 states:
6.4 The method of sampling for fasteners that are required to meet the standards of the Fastener Quality Act is described in Guide F1470. Sample quantities and definitions of terminology are included in the referenced specification.
For the galvanizer, the primary exception to the act is for fasteners manufactured in a facility registered to a recognized quality system such as ISO 9000. Practically speaking, if your galvanizing plant is ISO certified, you will already be in compliance with the act and require no further action than galvanizing to ASTM A153 standard. The other exceptions to the act are within the control and specification of the owner.
Otherwise, to help your customer remain FQA compliant, you will still hot-dip galvanize to ASTM A153, but instead of utilizing the inspection sampling protocol in ASTM A153 Paragraph 6, you will need to utilize the sampling protocol outlined in ASTM F1470, Practice for Fastener Sampling for Specified Mechanical Properties and Performance Inspection.
F1470 outlines two different types of inspection lots: Production Lot Detection Process and Production Lot Prevention Process. The differences in the types of lots entail different sampling plans, which specify the number of test articles for performing various test methods during inspection of the finished product. It is important to ensure the customer specifies which type of lot is required.
To determine how many samples are required to test for conformance to ASTM A153 based on the lot type and size, refer to F1470 Table 3 below. Under F1470, the acceptance number in all cases is zero defects.
Sample Size
Lot Size
A
B
C
D
1 to 2
2
1
1
Note A
3 to 15
3
2
1
Note A
16 to 25
4
3
1
Note A
26 to 50
5
4
1
Note A
51 to 90
6
5
2
1
91 to 150
7
6
2
1
151 to 280
10
7
2
1
281 to 500
11
9
3
2
501 to 1,200
15
11
3
2
3,201 to 10,000
22
15
4
3
10,001 to 35,000
29
15
4
3
35,001 to 150,000
29
15
5
3
150,001 to 500,000
29
15
6
4
500,001 and over
29
15
7
5
Note A: Suppliers shall furnish certified test results from which the shipping lots originated. If certified test reports are not available, then the supplier must default to Sample Size C and conduct the tests required.
F1470 Table 3: Production Lot Sampling Plan
The type of production lot process will determine which column (A, B, C or D) should be referenced for the sample size of each inspection criteria (coating thickness, visual appearance, adhesion, etc.), as summarized in the table F1470 Production Lot Sample Size: Detection vs. Prevention Process. For example, a lot size of 500 articles under the detection process requires testing of 11 samples for coating thickness, 11 samples for visual appearance, and 3 samples for adhesion (where there is evidence of an adhesion concern).
| | | |
| --- | --- | --- |
| Inspection Criteria | Production Lot - Detection Process | Production Lot - Prevention Process |
| Coating thickess | See F1470 Table 3 Sample Size Column A | See F1470 Table 3 Sample Size Column B |
| Visual Appearance | See F1470 Table 3 Sample Size Column A | See F1470 Table 3 Sample Size Column B |
| Adhesion | See F1470 Table 3 Sample Size Column C | See F1470 Table 3 Sample Size Column D |
F1470 Production Lot Sample Size: Detection vs. Prevention Process
© 2023 American Galvanizers Association. The material provided herein has been developed to provide accurate and authoritative information about after-fabrication hot-dip galvanized steel. This material provides general information only and is not intended as a substitute for competent professional examination and verification as to suitability and applicability. The information provided herein is not intended as a representation or warranty on the part of the AGA. Anyone making use of this information assumes all liability arising from such use.