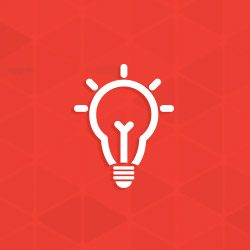 Resources for Sustainable Practices in the Hot-Dip Galvanized Steel Industry
What resources are available to implement sustainable practices in the galvanizing plant?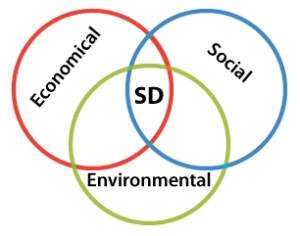 In November 2017, the AGA released information on where the galvanizing industry currently stands in relation to sustainable practices. These practices not only minimize negative environmental impact, but also provide economic benefits by reducing the amount of energy, resources, and maintenance required. Although specifiers believe hot-dip galvanized steel is a sustainable product thanks to its maintenance-free longevity, many perceive the actual galvanizing process to be dirty or antiquated. Therefore, galvanizers can also benefit from a more favorable perception from their customers who are interested in doing businesses with environmentally responsible businesses.
There are a wide variety of sustainable practices that can be employed throughout the galvanizing plant. The most common practice determined by the 2017 industry survey was using an MZR to recover zinc from skimmings at the plant (73% of member galvanizers). In addition to production cost savings by performing zinc recovery, an MZR also reduces the volume of waste for disposal while increasing the value of the skimmings that can be sold to the agriculture industry. For more information on how to perform zinc recovery from skimmings in-house, contact AGA Sustaining Member Metaullics Systems (Division of Pyrotek, Inc.).
There are also sustainable practices to conserve energy, air and heat that can reduce day-to-day operating costs over time within the plant. Approximately 60% of the industry utilizes efficient lighting (LED lighting solutions), but only 35% of galvanizers optimize compressed air usage. ENERG3 is an AGA Sustaining Member that specializes in providing energy efficiency and sustainability solutions such as lighting solutions, compressed air optimization, energy monitoring, and other sustainable solutions to hot-dip galvanizing plants. Heat recovery systems (used by 28% of the industry) are another way to introduce sustainable practices within the plant. Heating is one of the largest operational costs in the plant. As a result, the use of a heat recovery system can provide significant cost savings and reduce overall environmental impact. For more information on heat recovery systems, consult with the engineering firm that designed your plant.
Recovery of spent pickling acid can help minimize or eliminate hazardous waste discharge and the associated cost of disposal. Various systems are available to recycle both sulfuric and hydrochloric acid, and the by-products of sulfuric acid recycling can be sold to the chemical processing, micronutrients, and pH adjustment industries. Galvanizers can also sell the by-products from hydrochloric acid recycling to the wastewater industry if they are free of zinc content. To learn more about different pickling acid recovery systems that can be installed at the galvanizing plant, refer to the AGA Galvanizing Note Acid Recycling, or contact a representative from any of the suppliers listed within the document.
In addition to minimizing hazardous waste output, there are also sustainable practices that can be implemented to reduce emissions from the galvanizing plant. Although air monitoring around the galvanizing plant has shown the fumes coming off the kettle and process tanks do not present a health hazard to plant personnel, more pollution control agencies from various states in the U.S. are requiring galvanizers to have a method in place to capture fumes, especially fumes coming off the kettle. Acid fume scrubbers, a fume hood over the kettle, and baghouse are used within the industry to capture fumes from the plant. AGA Sustaining Members that can assist you in fume hood/baghouse or scrubber design are Ingenia, Western Technologies, Inc., GTI Engineering, Inc., and Gimeco Spa.
Site-specific stormwater control measures and stormwater pollution prevention plans have been implemented by 34% of galvanizers in North America to also minimize runoff of zinc and other elements into the local environment. Although required in some EPA regions but not others, every facility should begin developing a strategy to control and treat stormwater to some degree. The AGA Stormwater Pollution Prevention Plan Manual provides hot-dip galvanizers with guidelines for developing a Storm Water Pollution Prevention Plan to satisfy the requirements of the NPDES Permitting Authority in each state. For assistance implementing the various control measures, contact WaterTectonics, GTI Engineering, Inc., or Stormwater Management Inc.
It is the AGAs hope that providing this information to our members will encourage more galvanizers to contact the above AGA sustaining members as well as other companies that offer products and services which can improve the galvanizing process and continue to make the hot-dip galvanized product more sustainable. Over time, the AGA will conduct additional surveys on sustainable practices within the plant, and hopefully, we will see improvements throughout the industry.
© 2021 American Galvanizers Association. The material provided herein has been developed to provide accurate and authoritative information about after-fabrication hot-dip galvanized steel. This material provides general information only and is not intended as a substitute for competent professional examination and verification as to suitability and applicability. The information provided herein is not intended as a representation or warranty on the part of the AGA. Anyone making use of this information assumes all liability arising from such use.