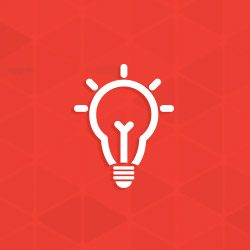 Reasons for Different Appearances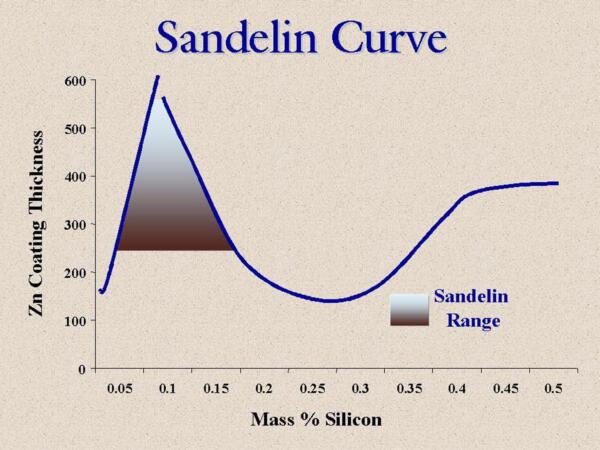 The amount of silicon added during the steel-making process can create differences in the appearance of galvanized products. The Sandelin Curve, as seen in the image to the left, compares zinc coating thickness to the mass percentage of silicon in the steel. The recommended silicon composition is either less than 0.04% or between 0.15% and 0.25%. Any steels not within these ranges are considered reactive steels and can be expected to form thicker than average zinc coatings.
Reactive steels tend to produce thicker galvanized coatings with a matte gray appearance instead of the typical shiny appearance. This difference in appearance is a result of the rapid zinc-iron inter-metallic growth that consumes all of the pure zinc layer (the growth of the inter-metallic layer is out of the galvanizers control).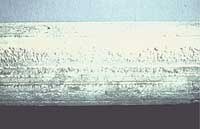 In addition to silicon, the presence of phosphorus influences the reaction between molten zinc and steel. The image to the right shows steel with phosphorus levels over 0.04% which produce dull coating areas and ridges of thicker coating where there is increased inter-metallic growth. The end result is a rough surface with a ridged appearance.
Read more in the AGA publication - Hot-Dip Galvanizing Coating Appearance
© 2023 American Galvanizers Association. The material provided herein has been developed to provide accurate and authoritative information about after-fabrication hot-dip galvanized steel. This material provides general information only and is not intended as a substitute for competent professional examination and verification as to suitability and applicability. The information provided herein is not intended as a representation or warranty on the part of the AGA. Anyone making use of this information assumes all liability arising from such use.