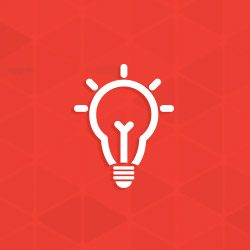 Purpose of Inspection
Hot-dip galvanizing is one of the most economical, maintenance-free corrosion protection systems available. Like any other manufacturing process, hot-dip galvanized steel requires an inspection of the finished product to ensure compliance with applicable specifications. The inspection process requires a clear understanding of both specification requirements and compliance measurement techniques to make an accurate assessment.
For hot-dip galvanized products, a key feature is durability and decades of maintenance-free performance. However, to plan for the extension of a products service life and facilitate long-term budget planning, the estimated time to first maintenance in atmospheric exposures can be seen in the chart below.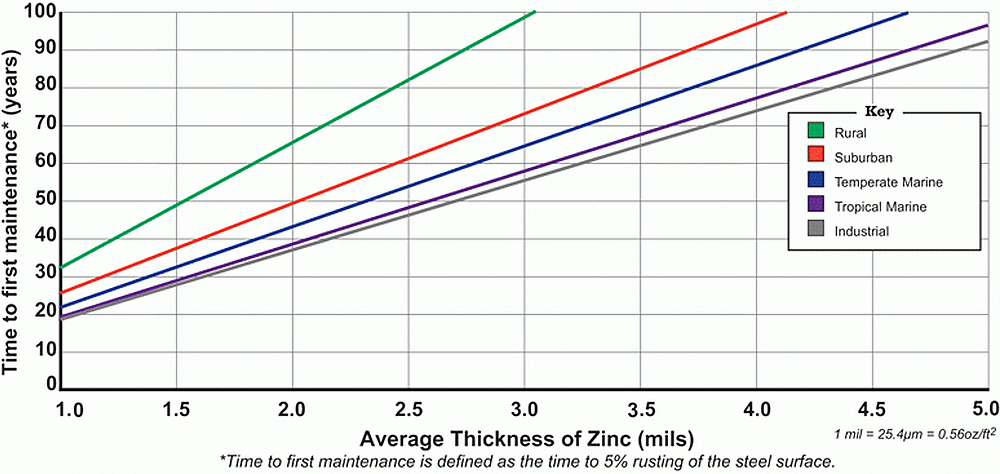 For any environment, the service life of hot-dip galvanized steel is directly proportional to the thickness of the zinc coating. Thus, coating thickness is an important requirement in the specification and effectiveness of hot-dip galvanizing as a corrosion protection system.

Measuring coating thickness is only one of the many specification requirements in the inspection process. Other requirements include adherence, appearance, and finish.
The requirements for hot-dip galvanized coatings are found in three ASTM specifications; A123/A123M, A153/A153M, and A767/A767M. The difference between these specifications is the type of steel product covered by each. A123/A123M covers structural steel, pipe and tubing, flat bar, and wire. A 153/A 153M includes small castings, nails, nuts, bolts, washers, and small parts centrifuged after galvanizing to remove excess zinc. And A767/A767M covers reinforcing steel bars. In Canada, the specification CSA G 164 covers the requirements for all hot-dip galvanized articles, and ISO 1461 is the standard used in Europe. In all cases, the inspection of hot-dip galvanized products is conducted at the galvanizing plant prior to shipment of the article.
© 2023 American Galvanizers Association. The material provided herein has been developed to provide accurate and authoritative information about after-fabrication hot-dip galvanized steel. This material provides general information only and is not intended as a substitute for competent professional examination and verification as to suitability and applicability. The information provided herein is not intended as a representation or warranty on the part of the AGA. Anyone making use of this information assumes all liability arising from such use.