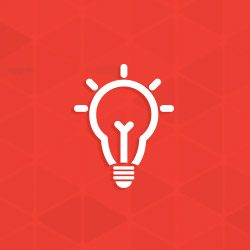 Providing a Warranty
What should the response be when asked by a specifier or owner to provide a warranty?
In lieu of retaining a legal team to write an expensive and extensive warranty that more than likely excludes virtually every event and circumstance that could affect the performance of the HDG coating, a better and perhaps more direct and understandable response may be something like this. "Your product/project will be galvanized to ASTM A 123/A which requires a minimum zinc coating thickness be applied to the steel. Because of the steel composition and all of the variables Involved in the galvanizing process (cleaning effectiveness, immersion times, and withdrawal rates) more than likely more zinc will be applied to the steel than the ASTM minimum. This means that your product/project will have excellent lifetime corrosion resistance. To gauge the likely performance, examine the Time to First Maintenance graph. It suggests for the atmosphere in which your product/project will be located, you should expect an approximate performance of X number of years." There are some qualifications to such statements that you should be ethically bound to address with the specifier/owner. Also, if you should ever be accused of providing an "implied warranty" because you made reference to the graph, you will be glad to have broached these issues up front.
Qualifications
The data used to generate the graph was provided by the Zinc Coating Life Predictor, a heuristic model developed by Dr. Gregory Zhang of Teck Metals. In part his information was collected from galvanized coupons whose performance was measured in the various environments around the world. Your product/project performance may vary dramatically from that suggested and since the graph is conservative, lifetimes may be significantlv longrer. Conversely, if there are unique environmental conditions such as close proximity to concentrated sulfates, stray electrical currents and extreme temperatures; contact with incompatible metals; immersion in tidal waters; contact with soil of unknown composition, lifetimes may not be as long as indicated. As our environment becomes cleaner and cleaner each year, the slope of the lines on the graph should become even steeper, meaning hot-dip galvanized steel will last even longer than currently presented.
Time to First Maintenance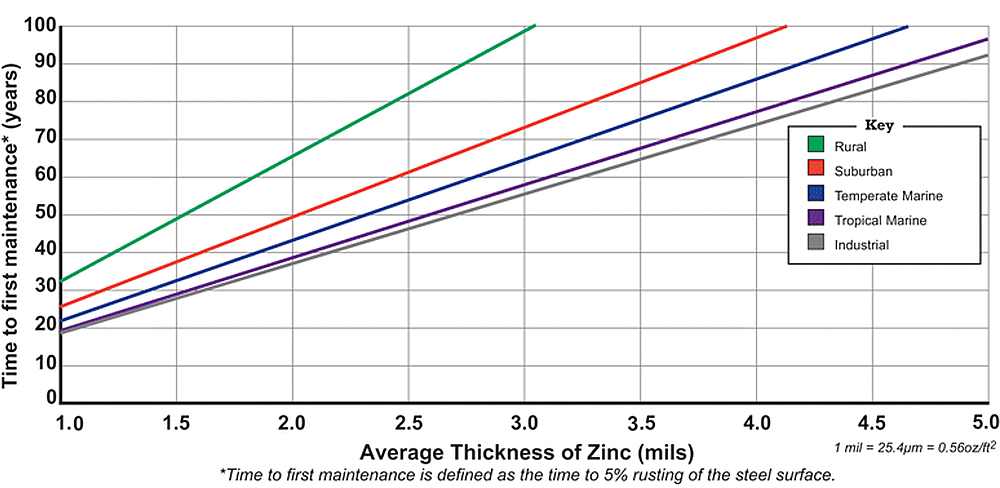 © 2023 American Galvanizers Association. The material provided herein has been developed to provide accurate and authoritative information about after-fabrication hot-dip galvanized steel. This material provides general information only and is not intended as a substitute for competent professional examination and verification as to suitability and applicability. The information provided herein is not intended as a representation or warranty on the part of the AGA. Anyone making use of this information assumes all liability arising from such use.