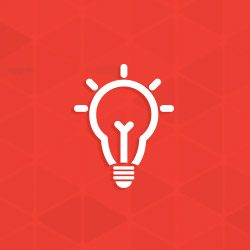 Products in Contact/Touch Marks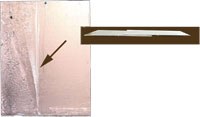 A type of surface defect is caused when steel parts come in contact with one another or are stuck together during the galvanizing process. This usually occurs when many small products are hung on the same fixture, creating the chance products may become connected or overlapped during the galvanizing process, as illustrated in the image to the right. The galvanizer is responsible for proper handling of all steel parts in order to avoid defects from products in contact.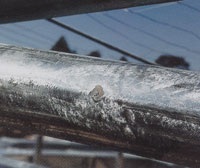 A similar type of surface defect is known as a touch mark, which is a damaged or uncoated area on the surface of the product. Touch marks are caused by galvanized products resting on one another or by the material handling equipment used during the galvanizing operation. Touch marks, shown in the image to the left, are cause for rejection, but may be repaired if the size meets the specification requirement for repairable areas.
© 2023 American Galvanizers Association. The material provided herein has been developed to provide accurate and authoritative information about after-fabrication hot-dip galvanized steel. This material provides general information only and is not intended as a substitute for competent professional examination and verification as to suitability and applicability. The information provided herein is not intended as a representation or warranty on the part of the AGA. Anyone making use of this information assumes all liability arising from such use.