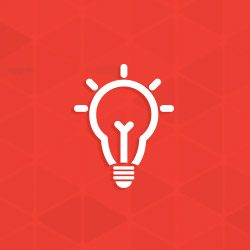 Magnelis and ZAM® Impact on North America
What are the competitive implications of the new zinc-aluminum-magnesium steel I've heard about?
It isn't the migration of the zika virus or Africanized bees the after-fabrication (general) galvanizing industry should be concerned about these days. Its the introduction into North America of a zinc-aluminum-magnesium alloy coating on sheet steel, also known by brand names Magnelis by Arcelor Mittal and ZAM® by Wheeling-Nisshin Steel. Within the last five years, this relatively new coating has virtually captured the entire cable-tray market in Europe and is in the midst of its assault on their guardrail market.
The chemistry of the steel is 91% zinc, 6% aluminum, and 3% magnesium. At this time, the steel is available in thickness from 27 Ga (0.014/0.36 mm) to 8 Ga (0.130/3.26 mm) in sheet form. In the thicker gauges, it has the potential to disrupt the North American guardrail, lentil, agricultural building, and solar post markets, to name a few. Testing indicates it is suitable for bending and drawing and just like hot-dip galvanized coatings, does a good job of cathodically protecting cut edges.
Magnelis and ZAM® are produced to ASTM A1046, Standard Specification for Steel Sheet, Zinc-Aluminum-Magnesium Alloy-Coated by the Hot-Dip Process. The American Association of State Highway and Transportation Officials (AASHTO) commissioned a study by KTA Tator (Project #350519-R1) to test corrosion protection of Magnelis and ZAM®, and of course, in salt spray/fog testing, the aluminum-containing steel performed better than hot-dip galvanizing, despite the inappropriateness of salt spray/fog testing on zinc products.
Product literature from Arcelor Mittal and Wheeling-Nisshin promote the steel as having good results for corrosion protection in salt spray/fog tests and outdoors. They are even willing to issue a warranty for 20.5 years against perforation unless the steel is exposed to a marine atmosphere or subject to any chemical particulate in the air.
Summary:
The hot-dip galvanizing industry must be vigilant to this invasion and challenge the claims of durability. The fact is, no one knows how long Magnelis and ZAM® will last in the field.
Edge protection claims are no different than what hot-dip galvanizing has been providing for a hundred years. With 91% zinc in the coating, ZAM® should provide edge protection on these thinner sheets.
The marketing message includes being more sustainable than galvanized products because the thinner coating means fewer minerals mined.
Magnelis and ZAM® are also positioning the product in between galvanized and stainless the thinner coating delivers a longer service life than HDG and the product is less expensive than stainless steel. This would suggest the product is more expensive than HDG sheet but introductory pricing may be used to capture market share and destroy the galvanized sheet position forever. In such a market as guardrail, this represents significant annual tonnage.
The applied coating ZAM® 30 has just 0.27 mils of coating and ZAM® 115 has 1.04 mils. This is the full range of the product now and although it is promoted as a thinner coating and more durable than HDG, painting over ZAM® is a definite part of the marketing strategy.
Please report any information you may gather in the marketplace about Magnelis and ZAM® claims, performance, pricing, and lost business to the AGA. The AGA is currently working on a strategy to counter this invasion.
© 2021 American Galvanizers Association. The material provided herein has been developed to provide accurate and authoritative information about after-fabrication hot-dip galvanized steel. This material provides general information only and is not intended as a substitute for competent professional examination and verification as to suitability and applicability. The information provided herein is not intended as a representation or warranty on the part of the AGA. Anyone making use of this information assumes all liability arising from such use.