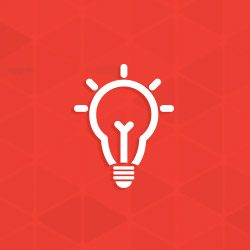 Galvanizing According to ASTM A53
If a specifier asks me to have a steel pipe galvanized in accordance to ASTM A53, what do I do?
First of all, we must distinguish the difference between ASTM A53 and ASTM A153. Most galvanizers are familiar with A153, Standard Specification for Zinc Coating (Hot-Dip) on Iron and Steel Hardware. However, we must be careful when we hear someone ask about A53 which is a completely different specification. In fact, ASTM titles A53 as Standard Specification for Pipe, Steel, Black and Hot-Dipped, Zinc-Coated, Welded, and Seamless. Section 17 of ASTM A53, titled Galvanized Pipe, specifies requirements for galvanized pipe ordered under this specification. The section requires the pipe to be hot-dip galvanized with a grade of zinc conforming to Specification B6, Standard Specification for Zinc and gives requirements for weight per unit area of the coating.
ASTM A53 does not contain the requirements for the finish, appearance, or adherence of the galvanized coating that are present in ASTM A123, Standard Specification for Zinc (Hot-Dip Galvanized) Coatings on Iron and Steel Product. Also, the weight per unit area of the coating called for in ASTM A53 is exactly the same as the minimum coating thickness requirements of the same product in ASTM A123. Therefore, ASTM A123 is a more rigorous and thorough specification in regards to the galvanized coating. If a steel pipe is galvanized in accordance to ASTM A123, it will meet the requirements of section 17 of ASTM A53.
In short, if a customer asks for a steel pipe to be galvanized according to ASTM A53, you can tell them, We galvanize according to ASTM A123 which will meet the galvanizing requirements of ASTM A53.
© 2023 American Galvanizers Association. The material provided herein has been developed to provide accurate and authoritative information about after-fabrication hot-dip galvanized steel. This material provides general information only and is not intended as a substitute for competent professional examination and verification as to suitability and applicability. The information provided herein is not intended as a representation or warranty on the part of the AGA. Anyone making use of this information assumes all liability arising from such use.