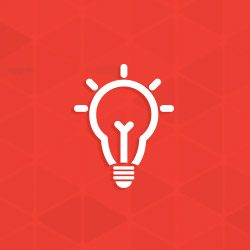 Fireproofing HDG Steel
Can fireproofing be used on hot-dip galvanized steel?
Yes, two types of fireproofing can be successfully used on hot-dip galvanized steel; cement-bonded concrete and fire retardant coatings. Cement-bonded concrete can be of either the dense or lightweight varieties. The dense version is most commonly used on outdoor structural members that may be subjected to impact, such as by vehicle bumpers. Lightweight cement-bonded concrete is most commonly used when weight is a consideration or for areas where an impact is not likely. Moisture can penetrate lightweight fireproofing material easier than dense material, so it is important lightweight material completely covers the area it is applied to, and in the thicknesses recommended by the manufacturer.
Fire-retardant coatings are reactive materials and begin foaming once a certain temperature threshold is exceeded. The foam reduces the heat transfer to the steel, and ceramic binders further protect the steel from excessive heat. Regardless of the type of fireproofing used, there are some concerns when fireproofing hot-dip galvanized steel. Fireproofing is a porous material and can crack, which can allow water and other corrosive elements to reach the underlying steel. The fireproofing can then act as an insulator that prevents the corrosive elements and water from drying, which can further increase the corrosion rate of the galvanized coating. In addition, fireproofing can be hard to remove, and detecting moisture and other corrosive elements underneath of the material can be difficult. Proper maintenance of the fireproofing material and removal and replacement of damaged material is important to prevent accelerated corrosion of the underlying galvanized steel
© 2023 American Galvanizers Association. The material provided herein has been developed to provide accurate and authoritative information about after-fabrication hot-dip galvanized steel. This material provides general information only and is not intended as a substitute for competent professional examination and verification as to suitability and applicability. The information provided herein is not intended as a representation or warranty on the part of the AGA. Anyone making use of this information assumes all liability arising from such use.