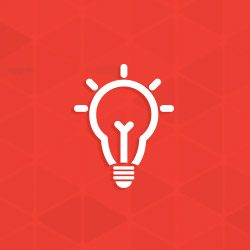 EPA Pickling Process Questionnaire
I have just received a questionnaire regarding my pickling process and am asked to send the information to EPA (Federal or State). Why is EPA interested in my pickling process? Is there a regulation I should be concerned about? How should I answer the questionnaire?
EPA is gathering information for their National Emissions Standard for Hazardous Air Pollutants (NESHAPs) for steel pickling. The Steel Pickling NESHAPs is part of the Clean Air Act and was developed based on industry information from the steel manufacturing processes to reduce emissions of two toxic air pollutants: hydrochloric acid and chlorine. The NESHAPs for Steel Pickling should not apply to any member hot-dip galvanizing plant based on the process information on file at the AGA. The hot-dip galvanizing (HDG) process was not included in the baseline studies and the conditions under which HDG facilities pickle steel are below the thresholds for inclusion in the NESHAPs rule. The NESHAPs rule applies to all facilities that pickle steel using hydrochloric acid (HCl) or regenerate HCl and are major sources or are part of a facility that is a major source. A major source is defined as a stationary source or group of stationary sources that emit or have the potential to emit 10 tons per year or more of a hazardous air pollutant or 25 tons per year or more of a combination of hazardous air pollutants. (www.epa.gov)
Yes, we in the HDG industry pickle steel, however, the concentrations and temperatures at which the steel is pickled prior to kettle immersion do not have the same emission factors or potential emissions as the steel industry. Keep in mind the following operating parameters which are the thresholds for inclusion in the NESHAPs standard. This regulation does not apply to any pickling line that uses an acid other than HCl or an acid solution containing less than 6 percent by weight HCl or at a temperature less than 100F.
So to answer your question, complete the form with accurate plant information. Be sure to include the operating temperature and acid concentrations of the pickle baths. If you do not meet the regulation requirements, your facility is not regulated by the NESHAP standard for Steel Pickling. To learn more about this regulation please refer to the EPA fact sheet found at www.epa.gov/ttn/oarpg/t3/fact_sheets/picklefs.pdf.
© 2021 American Galvanizers Association. The material provided herein has been developed to provide accurate and authoritative information about after-fabrication hot-dip galvanized steel. This material provides general information only and is not intended as a substitute for competent professional examination and verification as to suitability and applicability. The information provided herein is not intended as a representation or warranty on the part of the AGA. Anyone making use of this information assumes all liability arising from such use.