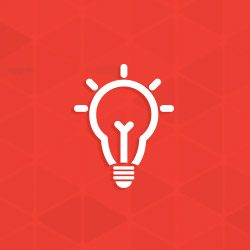 EHS, QC, and Inspections for Galvanizers
When EPA or OSHA inspectors show up at your door, what surprises and new requirements have they hit you with during your inspection?
All of our member galvanizers have the unpleasant experience of having EPA or OSHA inspectors show up at their door, wanting access to everything.
A group discussion was held at this years TechForum which allowed members to share lessons learned from positive and negative experiences within their facilities. A variety of experiences were presented, but several informative discussions were related to the topics of EHS, QC and inspections. Highlights from the lessons learned on these topics are presented below. If you would like to contribute additional lessons learned for any topic which may benefit the AGA and its members, please contact Alana Hochstein at ahochstein@galvanizeit.org or 720-361-4485.
EHS
Safety and job-specific training for personnel, including all associated paperwork, should be kept up to date and in a format which can be easily accessed upon request by an inspector or customer. Trainers are normally willing to arrange on-site training for personnel which can reduce the amount of effort required. Additionally, the galvanizer can benefit from providing access to supplementary job and safety training to promote the development of safer and higher quality workers.
QC & Inspections
Some galvanizers find it helpful to invite inspectors into the facility for the purpose of developing an open relationship with 3rd party or customer inspectors. Such a relationship can lead to better communication and understanding should any issue arise. Maintaining organized, current, and accessible records along with keeping good housekeeping practices at the facility can lead to a good first impression and greatly satisfy inspectors.
When performing internal inspections, some galvanizers find it helpful to record notes and take plenty of pictures for good record keeping and later review. Recording videos can also be helpful in demonstrating proper safety procedures to employees and also to inspectors who may have questions about procedures and training.
© 2021 American Galvanizers Association. The material provided herein has been developed to provide accurate and authoritative information about after-fabrication hot-dip galvanized steel. This material provides general information only and is not intended as a substitute for competent professional examination and verification as to suitability and applicability. The information provided herein is not intended as a representation or warranty on the part of the AGA. Anyone making use of this information assumes all liability arising from such use.