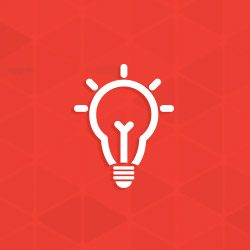 Coefficient of Friction for Zinc
We have been asked to galvanize a large shaft which is part of a drive mechanism. Now the design engineer has stated that in order to properly size the motors, he needs to know the coefficient of friction of the zinc coating. Where can I find this information?
The coefficient of friction? You got that question out of your kids high school physics book just to try and fool Dr. Galv, didnt you? Nice Try! I cant give you information on the coefficient of friction, but I can give a value for the slip factor, which should satisfy the engineers need. The information is from W.H. Munse paper on High Strength Bolting of Galvanized Connections; which states the slip factor for a conventional galvanized coating is about 0.14, as compared to 0.35 for clean as-rolled steel. This means that the galvanized surface is more slippery than bare steel. However, as the galvanized surface weathers, or is roughened, the slip factor increases:
| | Average Slip Factor |
| --- | --- |
| As-galvanized | 0.14 |
| Weathered Galvanized | 0.20 |
| Galvanized Wire Brushed | 0.31 |
| Galvanized Grit Blasted | 0.31 |
| Bare Steel, As Rolled | 0.35 |
© 2023 American Galvanizers Association. The material provided herein has been developed to provide accurate and authoritative information about after-fabrication hot-dip galvanized steel. This material provides general information only and is not intended as a substitute for competent professional examination and verification as to suitability and applicability. The information provided herein is not intended as a representation or warranty on the part of the AGA. Anyone making use of this information assumes all liability arising from such use.