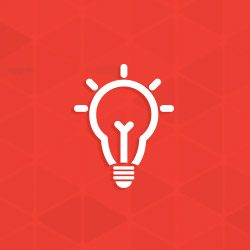 Bracing (temporary and permanent) of steel fabrications for galvanizing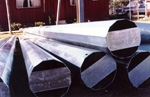 Most fabrications lend themselves well to the galvanizing process, including asymmetrical designs or structures containing sections of unequal thickness. It is important to understand that, because during galvanizing steel is exposed to temperature variations, fabrications of asymmetrical design or with sections of unequal thickness can exhibit different thermal expansion and contraction stresses, leading to changes in shape and/or alignment (warping and distortion). Welding- or bending-induced stresses that reside in the material after fabrication may possibly be released during galvanizing, also resulting in structural changes in shape and/or alignment. Bracing—permanent or removable after galvanizing—provides stability during the thermal expansion and contraction cycle. Occasionally, when bracing is not used and warping and/or distortion occur, the part will return to its original shape during cool-down.
© 2023 American Galvanizers Association. The material provided herein has been developed to provide accurate and authoritative information about after-fabrication hot-dip galvanized steel. This material provides general information only and is not intended as a substitute for competent professional examination and verification as to suitability and applicability. The information provided herein is not intended as a representation or warranty on the part of the AGA. Anyone making use of this information assumes all liability arising from such use.