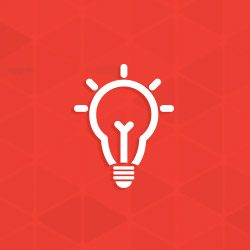 Bismuth Additions to Kettle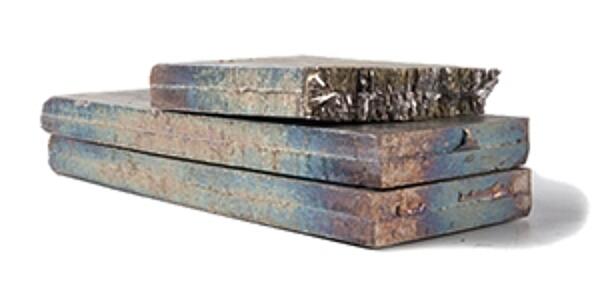 Why are More Galvanizers Using Bismuth?
The galvanizing kettle can contain any grade of zinc specified in ASTM B6 and the zinc bath must be at least 98% pure zinc. At the galvanizers discretion, other metals may be added to the kettle in order to promote certain desirable properties in the zinc coating. These metals include aluminum, bismuth, lead, nickel, and tin, each of which serves a different purpose in the galvanizing kettle.
Why Bismuth?
Bismuth is a brittle and iridescent metal commonly used in metal alloys with a low melting point. Bismuth is sometimes added to galvanizing baths using high grade (HG) or special high-grade (SHG) zinc to achieve the same effects as adding lead while maintaining very low lead levels in the bath. When bismuth is added to the galvanizing kettle it increases the fluidity of the zinc and results in improved drainage and zinc consumption rates meaning fewer bridged holes, clogged threads, runs, and drips. A concentration of 0.1% Bismuth in a HG/SHG zinc bath closely matches the performance of a bath of lead content commonly found in zinc baths using prime western grade (PWG) zinc. Alternatively, if Bismuth is added to a PWG zinc bath there is variable recovery and excess Bi must be added depending on the existing lead concentration in the bath.
Who is using Bismuth?
As of the AGA 2019 Process Survey, bismuth was used by 66% of galvanizers surveyed. This is not surprising as the survey also found 90% of galvanizers are now using HG/SHG zinc. These findings support the notion that many galvanizers are choosing to increase the fluidity of the zinc bath with bismuth while minimizing lead content, likely to meet growing environmental and health concerns related to lead content in finished products.
Does AGA have resources to help galvanizers transitioning to the use of Bismuth or reducing lead content?
Yes! In addition to below resources on the AGA website, you can always contact the AGA technical department at technical@galvanizeit.org to acquire research papers and other technical details on bismuth and lead:
Bismuth Lessons Learned in Europe
Incorrect addition of bismuth in Europe resulted in kettle damage. This damage was mainly caused by excessively high bismuth concentrations due to improper addition of bismuth. Bismuth added in larger ingots remained at the bottom of the kettle (undistributed) and resulted in corrosion. Alternatively, adding bismuth in baskets and ensuring full distribution does not cause any damage to the kettle.
© 2021 American Galvanizers Association. The material provided herein has been developed to provide accurate and authoritative information about after-fabrication hot-dip galvanized steel. This material provides general information only and is not intended as a substitute for competent professional examination and verification as to suitability and applicability. The information provided herein is not intended as a representation or warranty on the part of the AGA. Anyone making use of this information assumes all liability arising from such use.