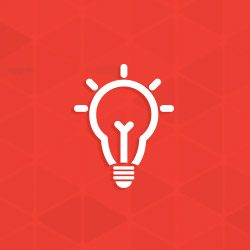 Benefits of Coating Inspection Training for Galvanizers
Can galvanizers benefit from completing a coating inspection course?
The American Galvanizers Association (AGA) staff, along with our members, are continuously dedicated to educating the owners, specifiers, and inspectors of hot-dip galvanized products. It is no secret that working with an educated customer often leads to smooth projects where quality products are delivered and customer expectations are managed and met. However, those unfamiliar with specifying hot-dip galvanized steel may demand information or requirements typical for other coating systems which are not applicable nor possible to provide for HDG. Even more common, an inspector or owner may try to reject a quality product based on criteria relevant to another protective coating system.
In the end, specifiers and inspectors are only trying to achieve the highest quality product for the owner. In order to meet expectations and provide the customer with a quality product, it is necessary to be well versed in all specifications and requirements relevant to hot-dip galvanizing. Furthermore, the AGA technical department is always available as a resource to galvanizers and customers wishing to clarify design, specification and inspection requirements. However, there are additional resources available to help decode and defend against customer concerns when they are speaking the language of another coating system.

One such resource is the AMPP (Association for Materials Protection and Performance) Coating Inspector Program (CIP) Level 1 Course, offered for individuals several times a year throughout many major cities in North America. CIP Level 1 is a 6-day coating inspection course that offers instruction on the technical and practical fundamentals of all types of protective coating inspection. The course provides students with practical knowledge of various coating systems, surface preparation, coating application, and non-destructive inspection equipment and techniques through a series of lectures, hands-on labs, discussions, and a final examination. Successful completion of the course results in certification as a AMPP Certified Coating Inspector, Level 1. It is also possible to take further course levels (CIP Levels 2 & 3) to learn more about best practices for the use of inspection equipment for protective coatings.
Coating inspection courses may be of interest to galvanizers who wish to better understand the wants and needs of the customer unfamiliar with HDG, as well as to understand and defend against inspectors utilizing paint terminology to hold HDG to inapplicable paint standards. Achieving certification can also demonstrate to the customer your knowledge of proper coating application and inspection requirements.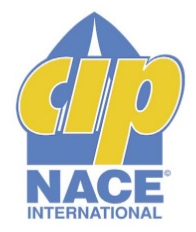 © 2023 American Galvanizers Association. The material provided herein has been developed to provide accurate and authoritative information about after-fabrication hot-dip galvanized steel. This material provides general information only and is not intended as a substitute for competent professional examination and verification as to suitability and applicability. The information provided herein is not intended as a representation or warranty on the part of the AGA. Anyone making use of this information assumes all liability arising from such use.