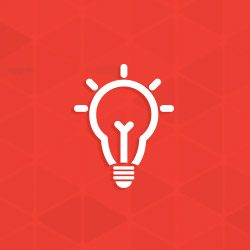 American Made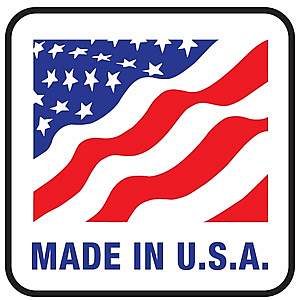 What do I need to do when a customer asks about American-made coatings?
When a customer requests you provide a certificate of compliance confirming U.S. produced iron and steel components, it is important the galvanizer understands what they are certifying and whether the requirement is even applicable. Many times, the customer is not aware of the relationship between steel manufacturing, steel fabrication, and coatings over steel – leading to confusion about requests for paperwork when an American-made initiative is deemed a requirement for their project.
There are a couple of different programs your customers could be asking you about. Below is a brief summary and what justification (if any) you as the galvanizer can provide.
Federal Transit Administration "Buy America"
The Buy America regulation applies to iron and steel products and their coatings that are to be permanently incorporated into Federal-aid projects, for example, projects under the Federal Highway Administration (FHWA), Federal Railroad Administration (FRA), and Federal Transit Administration (FTA). Temporary supports, pilings, or scaffoldings do not apply. Though the Buy America regulation requires all manufacturing processes (including coating application) take place domestically, the raw and/or recycled materials such as zinc purchased for the galvanizing process may be sourced domestically and/or internationally. This is different than the similarly named "Buy American Act" of 1933 which applies to direct Federal procurement contracts and purchased goods over a purchase threshold value. For a more detailed look at the Buy America regulation and the "Buy American Act", see related article: What does "Buy America" mean to galvanizers?
Requirements for a Buy America certificate letter are detailed in Title 49 CFR § 661.6, but essentially your letter will need to state your company will comply "with the requirements of 49 U.S.C. § 5323 (j)(1) and the applicable regulations in 49 CFR Part 661." Alternatively, you may be supplied a form from the end-customer. Regardless, it is also helpful to clarify whether you have control over steel fabrication or the sourcing of the steel – the end-customer may need to acquire separate documentation from the steel supplier and fabricator.
EPA AIS Step Certification
The Environmental Protection Agency's (EPA) "American Iron and Steel (AIS)" Step Certification requirement developed in 2014 requires that iron and steel components shall be produced in the United States for projects involving the construction, alteration, maintenance, or repair of a public water system or treatment works if procured through the EPA's Clean or Drinking Water State Revolving Funds (CWSRF or DWSRF). Though the names are similar, this act has nothing to do with the American Iron and Steel Institute (AISI).
The EPA guidance is fairly detailed as to what constitutes a US-produced steel product or component, but the EPA's American Iron and Steel Requirement Guidance (paragraph 16 on Page 6) makes it clear that raw materials, such as the iron and zinc, do not need to be produced in the US to quality for A.I.S. certification. Other commonly asked questions are readily addressed in the EPA's Q&A on AIS certification.
Regarding documentation, Page 19 and 20 of the American Iron and Steel Requirement Guidance provide you with sample certification documents. If your product will be used in a CWSRF or a DWSRF project and meets all the AIS requirements as required by the EPA Guidance, then you can simply print the sample letter on your company letterhead, fill it out, and then sign to certify.
© 2021 American Galvanizers Association. The material provided herein has been developed to provide accurate and authoritative information about after-fabrication hot-dip galvanized steel. This material provides general information only and is not intended as a substitute for competent professional examination and verification as to suitability and applicability. The information provided herein is not intended as a representation or warranty on the part of the AGA. Anyone making use of this information assumes all liability arising from such use.