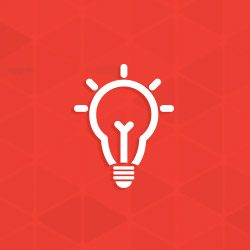 1st Annual Barrow Way Award Presented to Paul E. Shope
For many years, the AGA has presented prestigious awards (Thomas M. Gregory Award and the Hall of Fame Award) to outstanding individuals for longstanding contribution to the objectives of the Association and professional character. These individuals have been past members of the board of directors, academia, and employees of our supportive supplier members. The Daniel M. Hubbell Award was instituted in 2012 in honor of one of our most beloved members, Dan Hubbell, and is given to marketing personnel who embody the character, passion, and energy he displayed.
Until now, there had never been recognition of operations personnel who have all the characteristics employers idealize in every employee. And so, inspired by the manner in which the Barrow family managed the Columbiana Boiler Company (CBC) for over 100 years, the AGA Board of Directors overwhelmingly approved the creation of the Barrow Way Award. Each generation of Barrows had the same family and work values. The Barrows were the first in the office each day and the last to leave. There was never a question when it came to right or wrong, it was simply "do it right because there is no other way." Also, when they were wrong, there was never any question about admitting a mistake; they stood by the decision, acknowledged it was wrong, and moved forward to make sure it never happened again. There was a neverending commitment to produce the best quality product. The Barrows also had a very strong sense of family and commitment to the community. They always volunteered to help others.
The Barrow Way Award recognizes those operations employees who show outstanding skill, pride, and work ethic within an AGA member organization and promote a high level of integrity and understanding of their role within their organization. The nominee must deliver benefit to the industry and his/her employer in an outstanding way.
The rather lengthy nomination form revealed our industry to have many outstanding folks in shipping/receiving, inspection, customer care, and supervisory positions. However, there can be only one winner selected each year.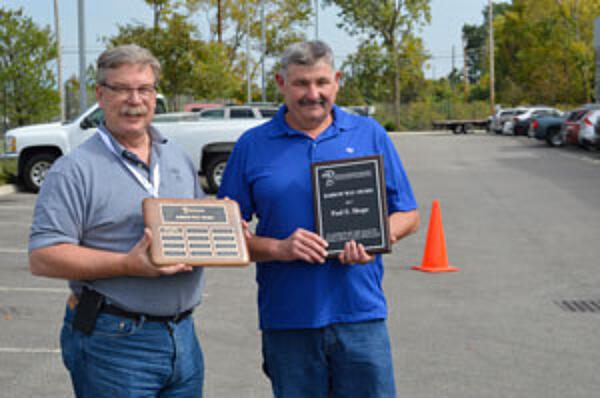 Paul E. Shope of V&S Columbus Galvanizing is the 2016 (and the very first) recipient of the Barrow Way Award. Paul has committed 35 years of his life to one galvanizing company. As a plant manager, he helped build the first ceramic kettle in North America and refined the operating procedures to produce high-quality fasteners. Rumor is, he also knows how to progressively dip without a dip-line appearing. His customers say things such as:
"He's never said 'no' to our demanding deadlines for delivery."
"He has a whatever it takes attitude, working on holidays, taking calls on Sunday, and taking care to give all our employees the respect they deserve."
"He is honest and trustworthy, saying what he does and doing what he says."
"Our specific quality demands and rigid tolerances on appearance are met because of his diligence."
A strong component of Barrow Way Award recipients is also a commitment to the community. Paul has long been involved in Special Olympics and charitable work via his love of cars. Fixing older models, giving them some TLC, and donating them to needy families in his community is just one of the redeeming values of this year's winner. Congratulations, Paul!