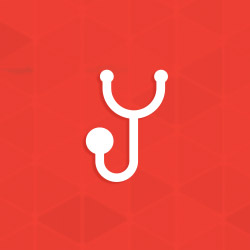 Lifetime vs. Coating Thickness
One of my customers asked me if I could guarantee the lifetime of the zinc coating to last over 30 years and if I could put a little extra zinc on the part to make it last longer because he heard that the lifetime was directly related to the zinc coating thickness?
The idea of a guaranteed coating lifetime has been around almost as long as the galvanizing process. People build galvanized steel structures and want to know that they will last for many years. The guarantee of a specific number of years of service is very difficult to meet because of the many variables associated with the corrosion performance of a hot dip galvanized coating, The following chart shows the lifetime predictions of hot-dip galvanized coatings in various environments. The thicker the zinc coating, the longer the coating is going to survive, no matter what the environment is going to do. The values used to formulate the curves on this chart were taken from data gathered by various researchers in the 1940s and 1950s. The information on the environmental situation in those years is very clear that the pollution level and air quality were significantly different than today. Strong effort over the last twenty years have improved the air quality and reduced the amount of sulfur dioxide in the environment which has a direct effect on the corrosion rate of zinc coated steel.
The reduction in air pollutants has been so dramatic that there are no "heavy industrial" regions left in the United States. The other regions have also improved their ratings by removing harmful materials from the air and requiring stricter rules on industrial facilities. and air exhaust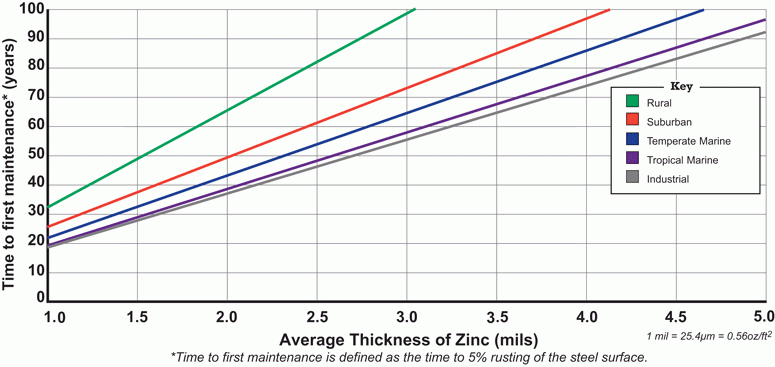 This is good news for the hot-dip galvanizing industry because the improvements in air quality also improve the lifetime of the galvanized coatings. This leads to the conclusion that our chart of service life versus coating thickness does not accurately reflect the situation of zinc coatings in today's atmospheric environment. We are underestimating the galvanized coating service life on this chart. Efforts are now underway to produce an updated version of this chart for our publications. There have been a number of atmospheric life tests in recent years that can contribute data to a new chart.
There are many views on the original question about whether to offer a guarantee on a galvanized steel product. Some view this as a problem for someone else down the road, others view this as a demonstration of the quality of the galvanized coating as a corrosion protection material, while others are determined to have nothing to do with any guarantees. If the guarantee is written correctly and takes exception to any unusual corrosion situations, then the service life chart can be used to project the expected lifetime of the galvanized product. Remember that the guarantee must be written correctly and cannot be a blanket statement of minimum service lifetime.