Galvanizing Specifications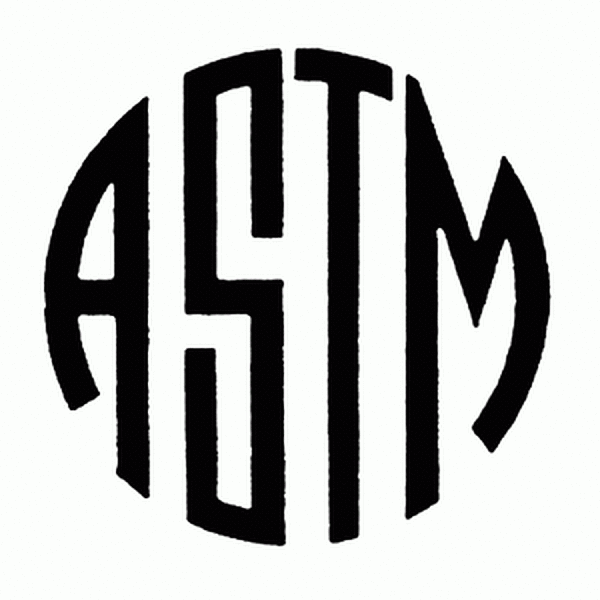 Hot-dip galvanizing is done in accordance with long established ASTM specifications. There are three main specifications (ASTM A123, A153, and A767) governing the coating thickness, adherence, and finish for hot-dip galvanized steel and a handful of supporting specifications referenced in these specifications; cover design practices, repair and touch-up, and painting/powder coating over galvanizing.
ASTM Specifications
Specifying hot-dip galvanizing is simply done by using ASTM specifications developed to produce high-quality galvanized coatings. The main specifications that pertain to hot-dip galvanizing are:
ASTM A123 - general iron and steel products
ASTM A153 - small parts

ASTM A767 - reinforcing steel (rebar)
ASTM A123
ASTM A123 Standard Specification for Zinc (Hot-Dip Galvanized) Coatings on Iron and Steel Products covers the requirements for galvanizing by the hot-dip process on iron and steel products made from rolled, pressed, and forged shapes, castings, plates, bars, and strips. It covers both un-fabricated products and fabricated products, for example, assembled steel products, structural steel fabrications, large tubes already bent or welded before galvanizing, and wire work fabricated from uncoated steel wire. This specification also covers steel forgings and iron castings incorporated into pieces fabricated before galvanizing or which are too large to be centrifuged (or otherwise handled to remove excess galvanizing bath metal). ASTM A123 does not apply to wire, pipe, tube, or steel sheet which is galvanized on specialized or continuous lines. The specification includes minimum coating thicknesses according to material category as well as finish and adherence requirements.
ASTM A153
ASTM A153 Standard Specification for Zinc Coating (Hot-Dip) on Iron and Steel Hardware, covers zinc coatings applied by the hot-dip process on iron and steel hardware. It is intended to be applicable to hardware items that are centrifuged or otherwise handled to remove excess zinc. ASTM A153 also contains information on minimum coating thickness as well as finish and adherence requirements.
ASTM A767
ASTM A767 Standard Specification for Zinc-Coated (Galvanized) Steel Bars for Concrete Reinforcement, covers zinc coatings applied by the hot-dip process on individual steel reinforcing bars before fabrication used in concrete. The specification says bars shall have NO bare spots and shall be free from tears or sharp spikes which make the bar hazardous to handle, and bars that stick together after galvanizing shall be rejected. Minimum bend diameters for finished bars are included in the specification to prevent the coating from flaking on bend radii, as are requirements for coating thickness according to bar size. All rebar fabrications shall be galvanized to the requirements of ASTM A123.
Other Specifications
All members of the AGA must follow the ASTM standards. However, sometimes a galvanizer may receive requests from designers/specifiers who use other galvanizing standards such as international ones or those produced by other organizations (SSPC, AASHTO, etc.). Here are some other specifications for hot-dip galvanizing you occasionally see used in North America. These specifications have slightly different requirements for coating thickness, but most refer back to the ASTM specifications, and by following ASTM specifications the galvanizer will meet the requirements outlined in them.
ISO 1461: Hot-Dip Galvanized Coatings on Fabricated Iron and Steel Articles Spec and Test Methods
CSA G164: Galvanizing of Irregularly Shaped Articles
AASHTO M111: Zinc (Hot-Dip Galvanized) Coatings on Iron and Steel Products (ASTM A123)
AASHTO M232: Zinc Coating (Hot-Dip) on Iron and Steel Hardware (ASTM A153)
M180: Corrugated Sheet Steel Beams for Highway Guardrail