Gusset and Base Plates
A few common fabrications where drainage is important are gusset plates, stiffeners, end-plates, base plates, and bracing. Following these best design practices will help ensure the highest quality coatings.
Gusset Plates
Where gusset plates are used, generously cropped corners provide for free drainage. When cropping gusset plates is not possible, holes at least 1/2" (13 mm) in diameter must be placed in the plates as close to the corners as possible. To ensure unimpeded flow of solutions, all stiffeners, gussets, and bracing should be cropped a minimum of 3/4"(19 mm).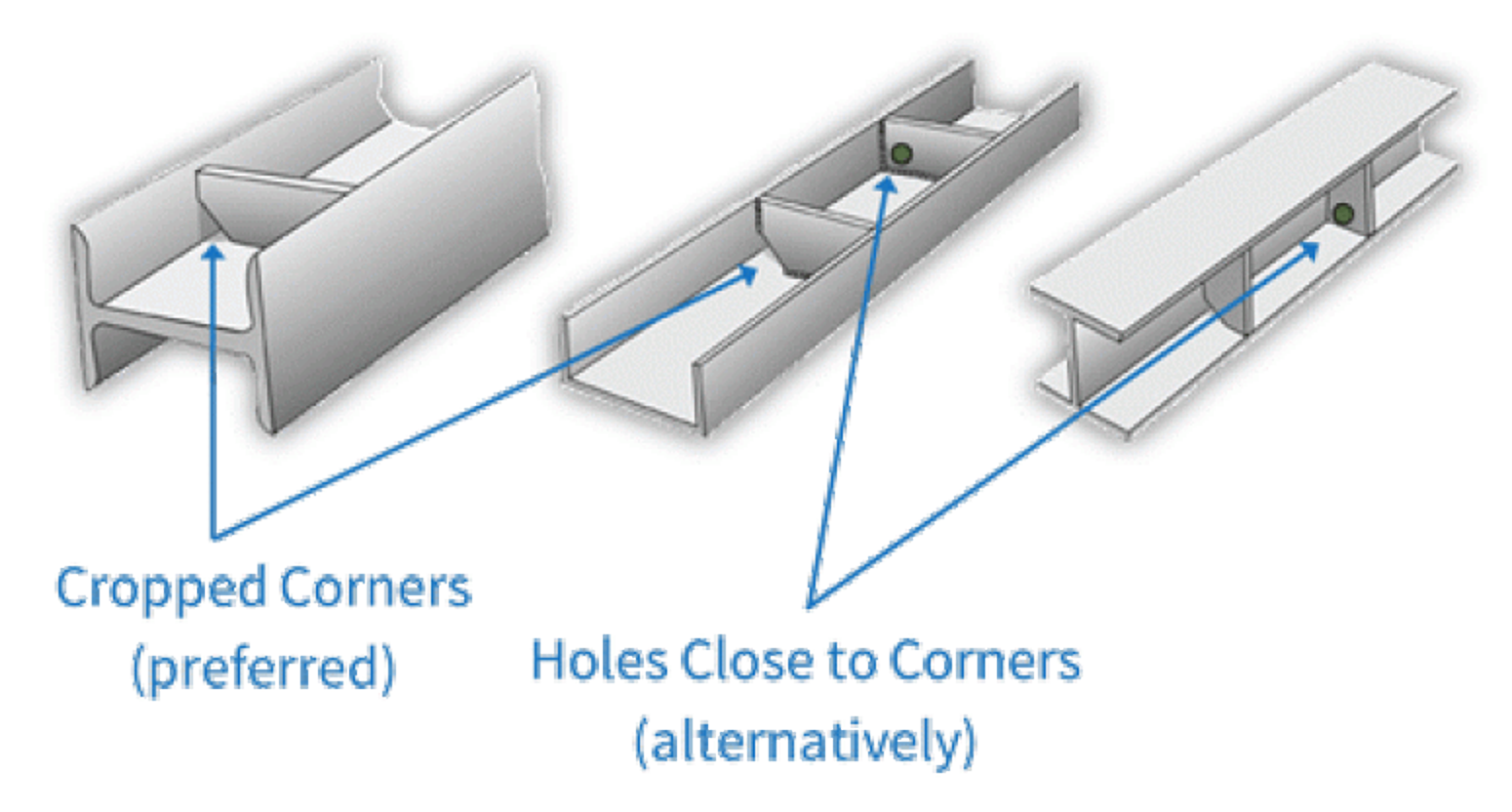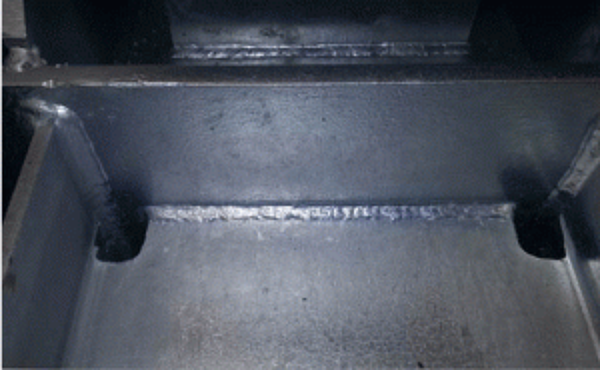 Provide holes at least 1/2" (13 mm) in diameter in end-plates on rolled steel shapes to allow molten zinc access during immersion in the galvanizing bath and drainage during withdrawal. Alternatively, holes at least 1/2" (13 mm) in diameter can be placed in the web within 1/4" (6 mm) of the end-plate. To facilitate drainage, end-plates should have holes placed as close to interior corners as possible.
Base Plates
The design of base-plates and end-plates also must include venting and draining considerations.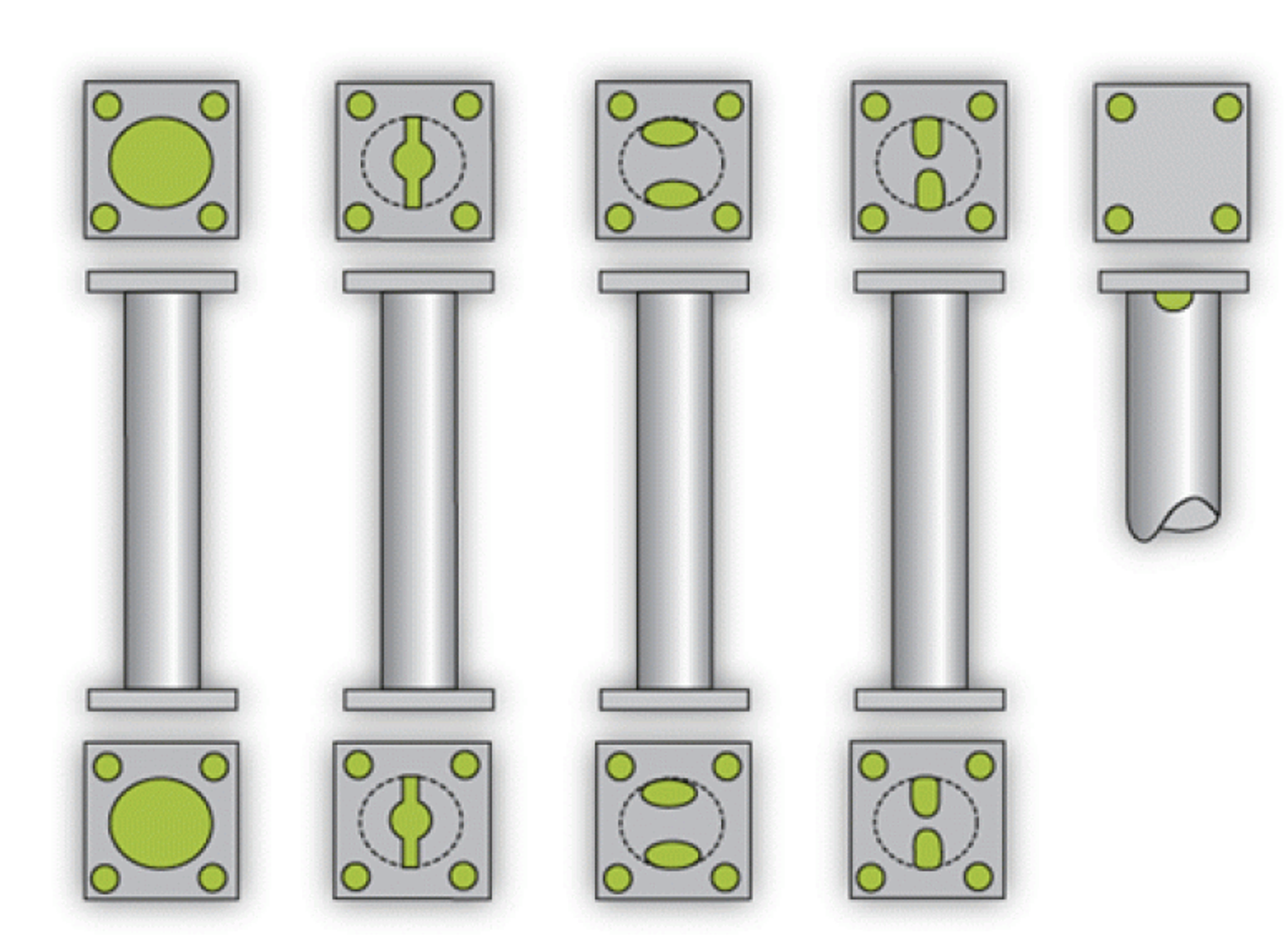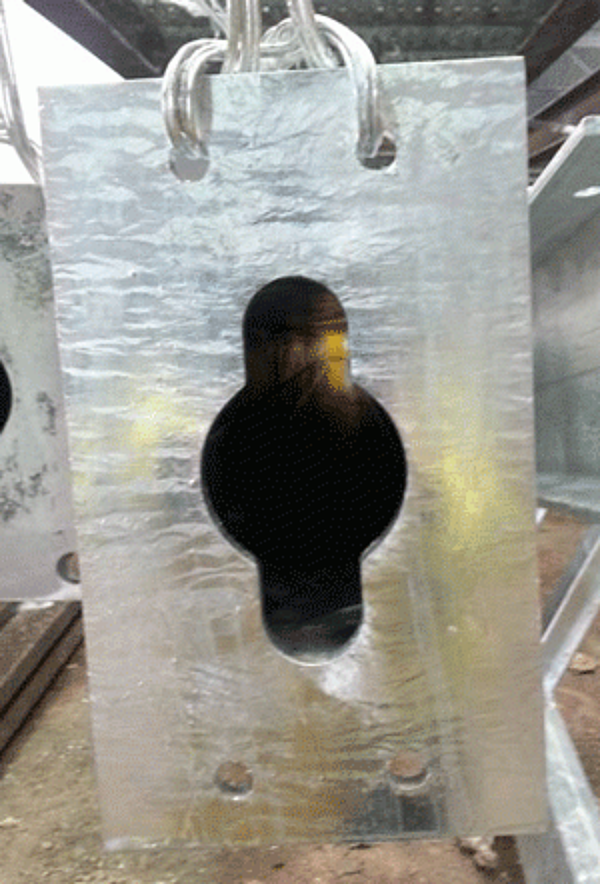 Fully cutting the plate allows cleaning solutions and molten zinc to flow into and out of pipe and tubular structures. The most desirable fabrication is completely open to the full diameter. Since this is not always possible, using vent holes often provides the solution. These are examples of equal substitutes if the full diameter opening is not allowed by the design.