Hollow Structures

Items are immersed and withdrawn from the galvanizing kettle at an angle; thus, the vent holes should be located at the highest point and drain holes at the lowest. All sections of fabricated pipe-work should be interconnected with full open-tee or miter joints. Each enclosed section must be provided with a vent hole at each end. Most galvanizers prefer to visually identify venting from the outside, in order to verify the adequacy of the venting as well as to determine that venting has not been mistakenly omitted. Vent holes are frequently left open but can be closed with drive caps or plugs after galvanizing.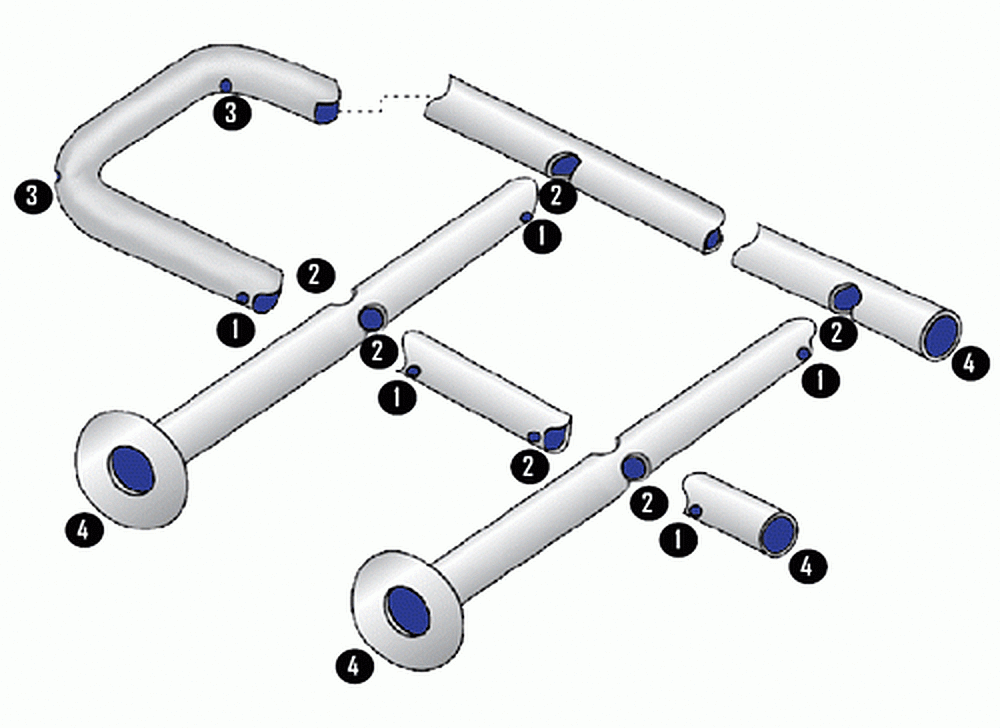 External vent holes must be as close to the weld as possible and not less than 3/8" (9.5 mm) in diameter.
 Internal holes should be the full I.D. of the pipe for the best galvanizing quality and lowest cost. 
Vent holes in end sections or in similar sections must be 1/2" (13 mm) in diameter.
Ends should be left completely open. Any device used for erection that prevents full openings on ends of horizontal rails and vertical legs should be galvanized separately and attached after galvanizing.