Versatility/Flexibility
Expansion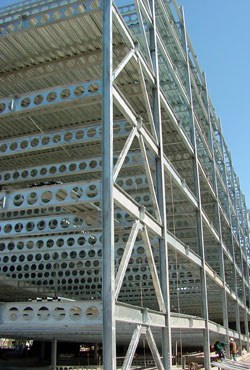 Hot-dip galvanized structural steel projects allow for easy expansion, a great advantage for airport terminals, garages, and train stations. Adding to existing structures allows you to maximize the efficiency of available space. Steel members are lighter than many other materials (i.e. concrete and wood) but still provide great strength, so expansion within the same footprint is possible. Vertical expansion can be easily accomplished in a steel-framed structure through the splicing of existing columns and the placement of steel members with readily available cranes. Additional steel reinforcement will couple easily with the original design and will take fewer pieces to support the weight of new tiers.
By using techniques such as welding, bolting and splicing of existing columns, a steel framing system is easily adaptable to vertical expansions, additions, or remodels. With fewer, lighter pieces required and assembly techniques that can solve problems onsite, steel gives the designer more flexibility to negotiate problem areas and develop efficient solutions for expansion or remodeling.
Stockability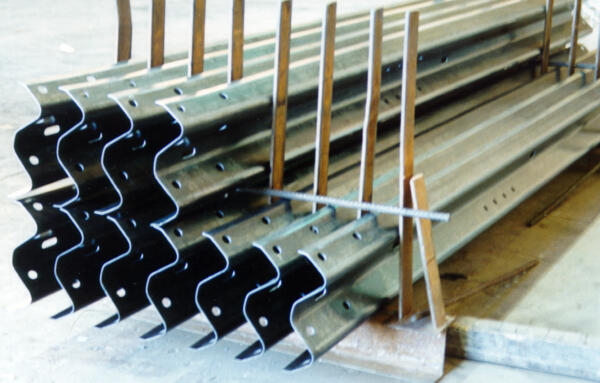 Furthermore, because of hot-dip galvanized steel durable, maintenance-free nature, elements can be stockpiled outside for years without compromising the zinc coating and its corrosion protection. The zinc coating of HDG is unaffected by UV rays, extreme temperatures, rain, snow, or humidity, so with proper storage, it is simple to keep an inventory on hand for quick replacement. Because of galvanized steel's superior durability, owners are granted the option to purchase stores of additional materials they know they will need on short notice or in the future. Owners can stockpile commonly used items such as sign structures, light poles, benches, airfield elements, and more to replace immediately after a storm or make quick expansions or repairs. This is also a good strategy for saving money; owners can purchase items when prices are down and store for later.