Architecturally Exposed Structural Steel (AESS) Training for Galvanizers

Although hot-dip galvanizing offers exceptional corrosion resistance and strength to weight ratio, sometimes appearance is the deciding factor when considering protective coatings or treatments. Standardizing the processes within your galvanizing plant can help ensure constant and appealing finished products. The intention of this guide is to provide galvanizers with best practices and procedures to obtain the desired visual aesthetic of their product.
ASTM A123, A153, and A767 are written to ensure hot-dip galvanized (HDG) coatings provide corrosion protection to a defined quality standard. The majority of products galvanized to these standards do not require heightened aesthetics; therefore, the presence of unattractive surface conditions are allowed as long as they do not affect the corrosion resistance of the coating or intended use of the product. So, although adherence to these ASTM standards ensures a high-quality coating for corrosion resistance, a combination of ASTM standards and specific AESS practices are necessary to meet the aesthetic requirements expected of Architecturally Exposed Structural Steel (AESS).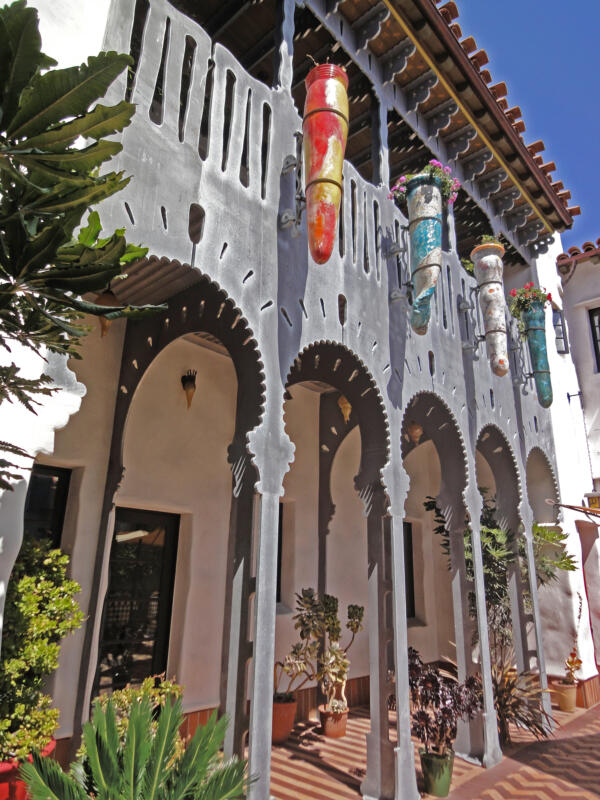 The appearance of hot-dip galvanized steel is largely controlled by steel chemistry and fabrication practices. Working with the specifier and fabricator to follow the best design practices for HDG in ASTM A384 and A385, which are also detailed in the AGA's publication Design of Products to Be Hot-Dip Galvanized After Fabrication, will not only facilitate dipping their material, but will have appearance benefits as well. When it comes to bidding on AESS projects, the importance of proper design and steel with ideal chemistry becomes even more critical.
In addition to working with all parties involved early in the design process to achieve these goals, there are a few things the galvanizer can do within the plant to improve the overall appearance of the coating. With effective communication, galvanizers can capitalize on successful AESS projects, starting with understanding the additional care and work necessary to appropriately bid the project. The rest of this guide details best practices a galvanizer can employ to minimize appearance issues and successfully produce profitable AESS projects.
Learning Objectives
Upon Seminar Completion, you will be able to:
Learn the best practices and procedures to obtain the desired aesthetic characteristics specified for AESS projects.
Learn to navigate the AESS project bidding process differently than "regular" ASTM A123 projects to bridge common communication gaps and avoid cost overruns.
Identify topics to discuss in a pre-bid or pre-job meeting with the customer and other decision-making representatives to align expectations and ensure project success.