Generation
North America currently has a plethora of energy generation options, from traditional sources such as coal, natural gas, and nuclear, to the increasingly popular renewable sources such as solar, wind, and hydro-electric. However, a primary generation source for the future is yet to be determined. For the sake of future generations, a sustainable and reliable source will be needed to meet the growing energy demands.
The energy demand in North America is increasing at a rate of 1% per year. Currently, coal is the number one power generation source in the US. In fact, the United States is ranked second behind only China in total coal usage with nearly half of all power generation coming from this source. However, recent pushes in the power market are to shift from coal-generated to cleaner, more environmentally-friendly forms of energy. Over the next 10-25 years, the division of this graph is poised to change significantly, though there is no clear indication yet what the changes will ultimately be.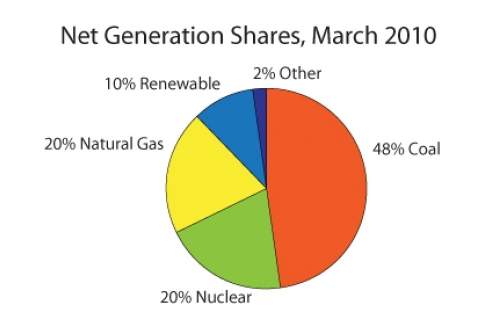 The current power grid is nearly maxed out, and even though demand is increasing, there has been little investment in new construction since the recent economic downturn. Current generation methods will have to be maintained as new methods are explored and tapped. Regardless of the make-up of the generation sources, protecting the existing and new generation facilities from corrosion is paramount to minimize energy costs while providing uninterrupted service. Let's explore each of the generation methods available in more detail.
Coal Plants

As of March 2010, coal-fired plants contributed 47.7% of the power generated in the United States, and the US accounts for nearly 26% of the world's total coal consumption in the energy market. While other forms of energy generation are growing in popularity, the transition from coal has been slow because it is relatively inexpensive to generate power and a familiar and known process because of its long history.
In recent years there has been a push to "greener" generation methods, however, the coal market is not expected to drop more than 4% by 2035 according to the US Department of Energy. Coal generation has been targeted by environmentalists because of the carbon emissions created while burning coal, and the reliance on a non-renewable fossil fuel. Experts project natural gas and nuclear power will slowly overtake coal generation as new generation facilities are introduced. However, with the staggering dependence on coal-generated power, it is important to keep these plants operating at full capacity until an alternative emerges to replace it.
Natural Gas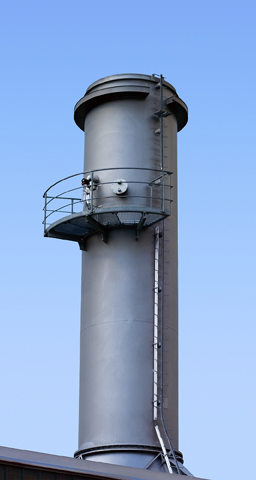 Developing a secure energy future is a continuing national priority, and natural gas in conjunction with renewable sources is currently one of the most popular alternatives to coal. According to a study from the Massachusetts Institute of Technology (MIT), to substantially curb carbon-dioxide (CO2) emissions through 2050, the lowest-cost policy option would lead to a shift from coal toward natural gas for power generation.
There are four primary sources of natural gas: natural underground reservoirs (currently the most economical to tap), tight gas, shale gas, and coal-bed methane. Last year, the United States overtook Russia as the world's largest natural gas producer and has enough natural gas to last about 100 years at current demand levels. Because of the relative abundance and clean, efficient burning nature, many environmentalists are pushing for a transition to natural gas as a primary source. According to ExxonMobil, natural gas will be the fastest-growing major fuel through 2030.
The process equipment and surrounding infrastructure of a natural gas plant are exposed to very corrosive elements including hydrogen sulfide, water vapor, and slightly acidic ethane, propane, and butane; so, corrosion is an inevitable issue needing to be addressed in this type of environment.
Nuclear
Despite a 30-year virtual halt in construction of new nuclear power facilities, US reliance on nuclear power has continued to grow. The US has 104 active nuclear power reactors in 31 states and is the world's largest producer of nuclear power. In 1980, nuclear plants produced 251 billion kWh, accounting for 11% of the country's electricity generation. In 2010, that output had risen to 809 billion kWh and nearly 20% of the US electricity demand.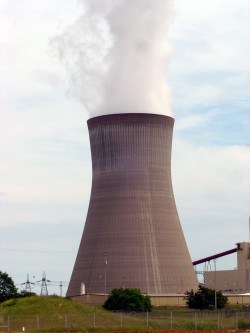 The majority of increases are due to gains in utilization efficiencies at existing plants. Before the nuclear crisis in Japan in March 2011, governmental policy changes had paved the way for growth in nuclear capacity. Nuclear energy was a growing market projected as a likely replacement to coal generation as carbon emission regulations and the desire for clean, affordable energy sources rise.
Prior to the crisis, the US Nuclear Regulatory Commission received applications for permission to construct nearly 30 new nuclear reactors. However, this tragedy has incited a more cautious approach to nuclear expansion and underlined the importance of protecting the multi-billion dollar investment in energy generation as well as the reactors from catastrophic events that can lead to damage to the facility and surrounding community.
Renewable Energy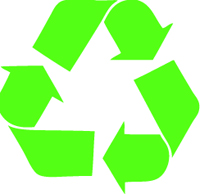 As the push towards sustainable development continues to gain momentum in North America, one key component for future generations is a sustainable, renewable energy generation source. In 2010, renewable energy facilities accounted for approximately 10% of all energy generation. However, the construction of renewable energy facilities has increased significantly in recent years.
The nation's growing interest in maintaining an environmentally conscious society coupled with tax incentives have led to the projection renewable energy such as solar, wind, and hydro-electricity will account for 37% of all new capacity additions and produce 17% of total generation in the next 25 years. As these "newer" technologies for energy generation crop up throughout North America, corrosion protection is a challenge each new generation farm or facility will face.