The Current Grid
The North American energy market is on the verge of necessary, significant change. The existing power grid cannot meet increasing demands. One prevalent issue throughout the power grid is the deterioration of power generation, transmission, and distribution structures – namely steel corrosion. Many of these systems have been in place for decades and were built with materials unable to survive their surroundings initially or for this length of time. To identify some of the concerns, let's take a tour of the infrastructure.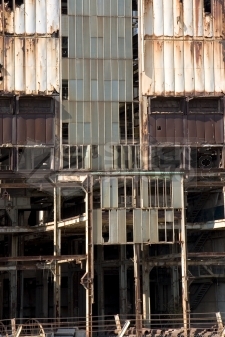 Tour of the Infrastructure
Corrosion is a natural phenomenon, and thus can never be completely eliminated. However, it is a misconception nothing can be done. Estimates show 25-30% of corrosion could be averted if proper corrosion protection methods were employed at the outset of a project. The annual cost of corrosion in the US is approximately $423 billion, and the power market accounts for approximately 5% of the total cost. In addition to this high corrosion cost, the investment in new generation facilities has not kept up with the growth of demand. Furthermore, the investment in transmission facilities and distribution has been almost non-existent not in line with demand or even with the creation of generation sources. All of these factors led the American Society of Civil Engineers (ASCE) to rate the US power grid a "D+" in 2013.
Powering our Future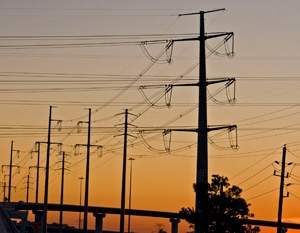 For the sake of future generations, it is paramount to address these evolving needs by maintaining and upgrading the existing power grid and securing a sustainable generation source for the future. As the industry changes and grows, one critical component remains constant – the need for corrosion protection. For more than 75 years, hot-dip galvanized (HDG) steel has played an integral role in the corrosion protection of power generation, from traditional and renewable sources, as well as in the transmission and distribution of power to businesses and homes throughout North America.
This course will examine how utilizing HDG steel throughout generation, transmission, and distribution ensures longevity and cost-effectiveness of power projects for the next generation.