Sustainability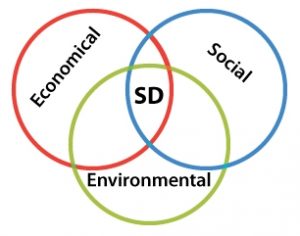 Sustainable development is the social, economic, and environmental commitment to growth and development that meet the needs of the present without compromising the ability of future generations to meet their own needs. As the social pressure continues to mount to construct the built environment sustainably, specifiers are becoming more invested and analytical in the materials they choose. Hot-dip galvanized steel's maintenance-free longevity provides positive environmental and economic benefits to future generations.
Envrionmental Advangates
Zinc exists naturally in the air, water, and soil in abundance. Furthermore, zinc is essential to all life – from the smallest microorganisms to humans. As previously stated, zinc and steel are both 100% recyclable without the loss of properties – making galvanized steel an infinitely renewable material.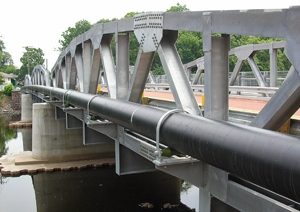 In addition to the natural, abundant elements that create hot-dip galvanized steel, the material has little impact on the environment. Maintenance-free longevity means no additional energy or resources are required while galvanized steel is in use. Eliminating maintenance also eliminates emission or waste outputs, as the only thing the hot-dip galvanized coating adds to the atmosphere are zinc byproducts, which already exist there naturally. Therefore, the environmental impact of hot-dip galvanizing is isolated to the production phase of the material, and extrapolated over the decades of service, until ultimately the steel and zinc are recycled. The AGA has completed an industry-wide, third-party verified Environmental Product Declaration (EPD) to detail the impact of producing hot-dip galvanized steel.