Availability & Versatility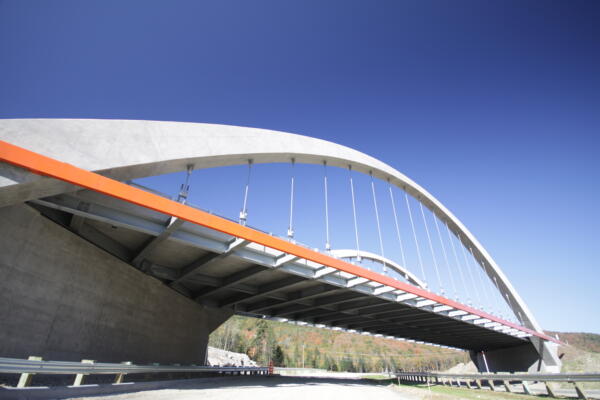 Hot-dip galvanized (HDG) steel is versatile and readily available. Because of the total immersion process, even complex fabrications can be coated entirely for corrosion protection.

Many corrosion protection methods depend on proper temperature and humidity conditions for correct application. However, because hot-dip galvanizing is a factory controlled process, it can be accomplished 24/7/365 rain or shine. Zinc solidifies upon withdrawal from the bath, so there are no delays for curing; and galvanized steel could realistically be galvanized, shipped to the site, and erected on the same day. On the other hand, if the galvanized material does not need to be installed immediately, it is easily stored outside, as UV rays do not degrade the coating's integrity.
Efficiency & Safety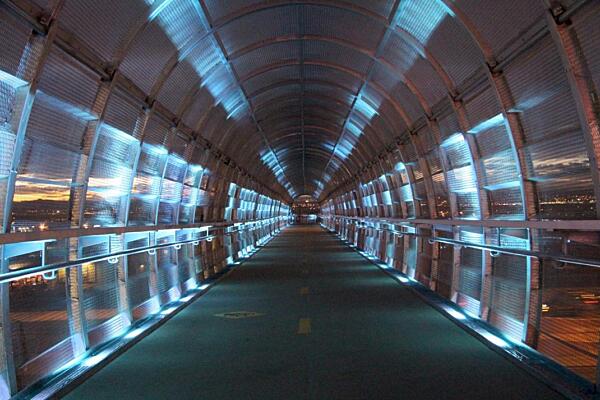 With galvanized steel, you can do more with less. Because of the high strength-to-weight ratio, specifying projects with steel saves materials and energy. In fact, on average one ton of steel provides the same strength as 8 tons of concrete, and according to the World Steel Association, the strength-to-weight ratio minimizes substructure costs and can also save money on transportation and handling.
Structural safety and stability are critically important to the integrity of steel construction, and cannot be maintained if the structure has been weakened by the ravages of corrosion. Hot-dip galvanized steel pieces which remain corrosion resistant for decades preserve the structural integrity of steel construction and protect against disaster.
One area of safety where hot-dip galvanized steel provides advantages is in areas of seismic activity. Steel elements are more ductile and lighter, reducing the inertia effects of seismic loading. Able to bend within reason without breaking, the tensile strength of hot-dip galvanized steel can protect structures from damage or even total failure during seismic activity.
Jesup Bridge
Buchanan County, IA- 2013

The Jesup Bridge in Buchanan County, Iowa, has been a vital market link for farmers, growers and the community as a whole since it was constructed in the late 1940s. According to the Iowa Department of Transportation, an average of 4,360 vehicles cross this bridge every single day between rural Jesup, Iowa, and Highway 20, which leads to the city.
This might seem like small potatoes (pun intended) to a big city municipality, but for this rural county bridge, this is heavy traffic. The loss of this bridge could effectively isolate the residents of this community and cause severe economic duress, and that's exactly what happened. The 22-foot-wide concrete bridge became functionally obsolete, too narrow to handle two-way traffic.
According to Buchanan County Engineer, Brian Keierleber, the bridge had a sufficiency rating of 49 out of 100. More and more frequently agricultural loads could not cross the structure because they were too wide and/or too heavy. In fact, any large vehicle made this a single lane bridge. For one of the most heavily traveled roads in the county, this was a major safety issue.
Nearly 25 years ago, Buchanan County drove H pilings through the deck and braced the beams to increase the weight bearing capacity. "In 2013, the bridge was once again rated as obsolete for its intended purpose and was in clear need of replacement," Keierleber says. "There existed an obvious detrimental impact to the community, and it needed to be addressed." Like any municipal project, funding a new bridge is a major undertaking. Estimated at nearly $250,000, finding the money would require some creativity. With a sufficiency rating below 50, something needed to be done quickly and federal funding would take too long. Fortunately for Buchanan County, Keierleber is South Central Vice President of the National Association of County Engineers (NACE) and sits on several other industry committees, which exposes him to the latest construction ideas and product developments. It was here that he saw an opportunity to design and help fund an innovative Jesup Bridge.