Availability & Versatility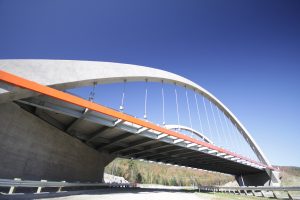 Hot-dip galvanized (HDG) steel is versatile and readily available. Because of the total immersion process, even complex fabrications can be coated entirely for corrosion protection.

Many corrosion protection methods depend on proper temperature and humidity conditions for correct application. However, because hot-dip galvanizing is a factory controlled process, it can be accomplished 24/7/365 rain or shine. Zinc solidifies upon withdrawal from the bath, so there are no delays for curing; and galvanized steel could realistically be galvanized, shipped to the site, and erected on the same day. On the other hand, if the galvanized material does not need to be installed immediately, it is easily stored outside, as UV rays do not degrade the coating's integrity.
Efficiency & Safety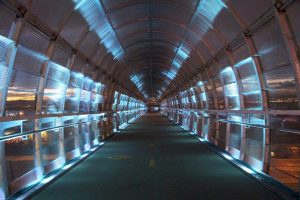 With galvanized steel, you can do more with less. Because of the high strength-to-weight ratio, specifying projects with steel saves materials and energy. In fact, on average one ton of steel provides the same strength as 8 tons of concrete, and according to the World Steel Association, the strength-to-weight ratio minimizes substructure costs and can also save money on transportation and handling.
Structural safety and stability are critically important to the integrity of steel construction, and cannot be maintained if the structure has been weakened by the ravages of corrosion. Hot-dip galvanized steel pieces which remain corrosion resistant for decades preserve the structural integrity of steel construction and protect against disaster.
One area of safety where hot-dip galvanized steel provides advantages is in areas of seismic activity. Steel elements are more ductile and lighter, reducing the inertia effects of seismic loading. Able to bend within reason without breaking, the tensile strength of hot-dip galvanized steel can protect structures from damage or even total failure during seismic activity.