Durability & Longevity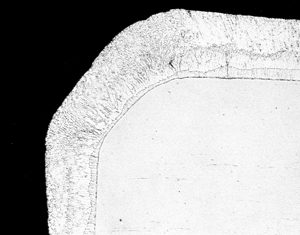 Durability
Another aspect of hot-dip galvanizing is proven, unmatched durability, even in harsh conditions. This is in part thanks to the galvanized coating's abrasion resistance, uniform protection and complete coverage. The intermetallic layers formed in the galvanizing kettle are metallurgically-bonded to and harder than the base steel, while the top, pure zinc layer is more ductile and able to absorb impact. Together these layers of the zinc coating provide unparalleled abrasion resistance.

Hot-dip galvanizing also provides uniform protection and complete coverage. The zinc coating grows perpendicular to the steel, so corners and edges have the same thickness as flat surfaces. Furthermore, the total immersion process ensures hollow and tubular structures are coated and protected, inside and out. This complete, uniform coverage means there are no easy targets for corrosion to attack.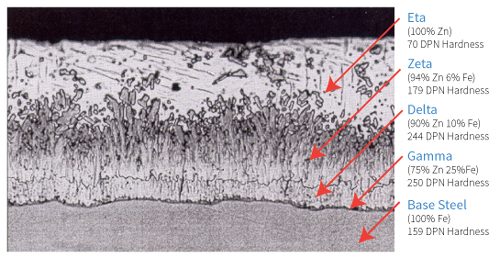 Longevity
Hot-dip galvanized steel is often utilized in some of the harshest environments imaginable, yet it provides maintenance-free longevity for decades. The corrosion resistance of hot-dip galvanizing varies according to its surrounding environments, but generally corrodes at a rate of 1/30 of bare steel in the same environment. The most common exposure for hot-dip galvanized steel is in the atmosphere. According to real-world studies and data, hot-dip galvanizing can provide more than 70 years of maintenance free corrosion protection in the most corrosive atmospheric exposure (industrial).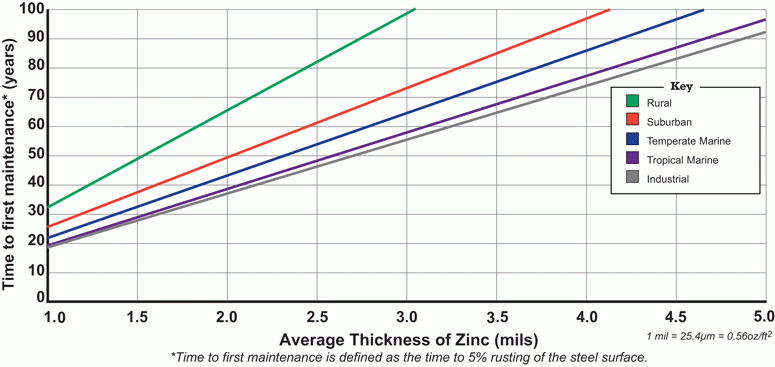 In addition to the atmosphere, hot-dip galvanizing is commonly used to protect steel embedded in soil and/or concrete or submerged in water. Though the corrosion mechanisms and life expectancy is different in each, galvanized steel has a proven track record of longevity in all of these environments.
Durability & Longevity Case Study
Bridges of Stark County-Stark County, OH; 1970s
The Bridges of Stark County Ohio are "galvanized" bridges and have been for 40 years. In the early 1970s, Rich Larocco was a young bridge engineer for Stark County, just out of college. At that time, 110 of Stark County's bridges were deficient and 50% of the bridge budget was used to repaint bridges. Rich worked with the former owner of the galvanizing facility to change those numbers. Rich decided rather than continue to repaint bridges over and over, he would dismantle the bridge. He had the decks and beams removed. The beams were sandblasted and galvanized. Then the entire "recycled" bridge was reinstalled. After that they never repainted an old bridge or painted a new bridge even if the long beams or large trusses had to be progressively dipped in the galvanizing plant. There are 442 Bridges in Stark County, 335 of which are maintained by the county. Many are short span low clearance steel bridges over creeks and streams in rural areas, making an ideal environment for hot-dip galvanized bridges.