Specifying Duplex Systems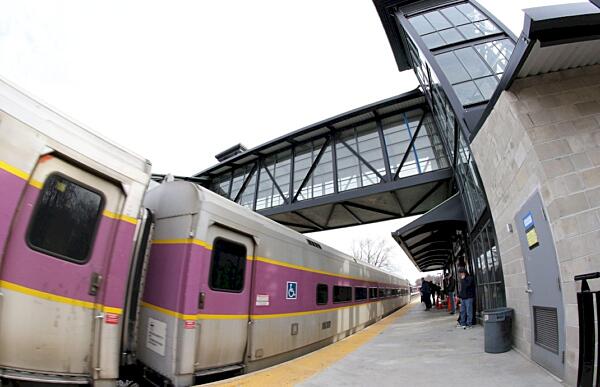 Specifying duplex systems is relatively simple, if proper surface preparation steps are followed, as prescribed in the specifications. Some galvanizers market and sell their own duplex systems or will bid both the paint and the galvanizing as a duplex job (using their own resources, or partnering with a painter themselves). However, it is much more common that the hot-dip galvanizing and top coat (paint or powder) will be bid as two separate contracts. In this instance, communication is paramount to the success of the Duplex System.
Although some surface conditions present on hot-dip galvanized coatings do not affect the corrosion protection and are typically acceptable such as roughness, small dross inclusions, or zinc runs; these surface conditions can affect adhesion of the coating and are therefore not in accordance with ASTM D6386 (painting) or ASTM D7803 (powder coating).
When the galvanizer and the paint or powder coating applicator are comprised of two different parties, critical surface preparation steps can sometimes be left out due to poor communication, resulting in an upset customer over a lumpy coating or adhesion issues. Therefore, it is important to clarify responsibility and accountability before the coatings are applied. Make sure there is a clear communication of the following roles and responsibilities:
Customer Responsibility -The customer or the party responsible for paint application should inform the galvanizer ahead of time that the part is to be painted after galvanizing.
Galvanizer's Responsibility - When informed, the galvanizer is responsible for ensuring no post-treatments are performed such as water or chromate quenching.
Galvanizer OR Paint Applicator Responsibility - Once the galvanizer and painter are mutually aware the article is to be painted or powder coated after galvanizing, the paint applicator and the galvanizer must communicate and agree on responsibility for surface smoothing. The surface smoothing requirements are defined in ASTM D6386 Section 5.2 or ASTM D7803 Section 5.1.1, and responsibility should be agreed to prior to hot-dip galvanizing.
Coating Applicator Responsibilty - Beyond surface smoothing, any further surface preparation required for painting or powder coating hot-dip galvanized steel such as checking for chromate conversion coatings, surface cleaning, wet storage stain removal, surface profiling, and outgassing for powder coating are the responsibility of the paint or powder coating applicator. These preparation steps should be performed as required for each initial surface condition identified (newly galvanized, partially weathered, fully weathered).
Pertinent Specifications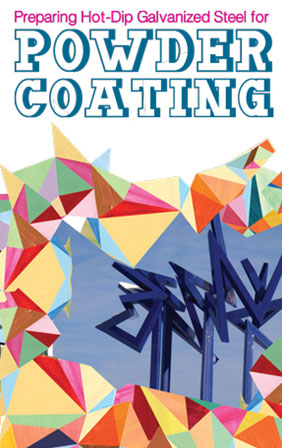 The preparation of hot-dip galvanized surfaces for painting or powder coating is governed primarily by ASTM and SSPC specifications.
ASTM D6386: Preparation of Zinc (Hot-Dip Galvanized) Coated Iron and Steel Product and Hardware Surfaces for Painting details recommended practices for preparing hot-dip galvanized surfaces for painting, including practices for surface smoothing, cleaning, and profiling based on the identified initial HDG surface condition.
ASTM D7803: Preparation of Zinc (Hot-Dip Galvanized) Coated Iron and Steel Product and Hardware Surfaces for Powder Coating details recommended practices for preparing hot-dip galvanized surfaces for powder coating, and also includes practices for surface smoothing, cleaning, and profiling based on the identified initial HDG surface condition. However, D7803 also provides guidance on a thermal pretreatment to be performed after surface preparation which is necessary to prevent outgassing of the galvanized coating during the baking step in the powder coating curing process.
SSPC SP16: Brush-Off Blast Cleaning of Coated and Uncoated Galvanized Steel is a surface preparation standard which details the method for brush-off blast cleaning for hot-dip galvanized steel which is one of the commonly used surface profiling methods. This abrasive blast cleaning standard allows the profiling of the surface without damaging the hot-dip galvanized coating.
SSPC Guide 19: Selection Of Protective Coatings For Use Over Galvanized Substrates assists owners and specifiers to select an appropriate generic coating for protection of galvanized steel surfaces exposed to aggressive environments, taking into account the environment, condition of the galvanizing, and surface preparation.
For further guidance with respect to these specifications, the AGA has instructional DVDs and guide booklets that cover surface preparation for painting and powder coating over HDG which are available in the Publications section of the AGA website.
Specification Case Study
Ground Ball: Nashville, TN 2017

From its very beginning, Nashville, Tennessee grew from a foundation built on music. Music has been the common thread connecting the life and soul of the city and its people. Visitors have ventured there to experience the music that weaves such a fundamental pattern in its cultural, business, and social fabric. But Music City has become much more than just music Nashville's art scene is booming with art galleries, festivals, art crawls and more. Art is everywhere and there is something for everyone to enjoy.
Metro Nashville Arts Commission, or Metro Arts, is the arts and cultural division for the City of Nashville. They believe all Nashvillians should participate in a creative life with the arts driving a more vibrant and equitable community. Art, culture, and creativity reflect a city's spirit and values they are its pulse. Although music is most known throughout Nashville, arts and cultural participation have been central to Nashville's history and economic livelihood. Metro Arts is the designated driver and facilitator of programs, policies and practices that support arts and cultural vibrancy in Nashville. As part of the city's green and healthy living initiatives, Metro Arts commissioned local and regional artists to design bicycle racks to be installed in downtown Nashville and adjacent neighborhoods. The program began in 2010, and has resulted in dozens of creative, engaging bike racks placed across the city. The majority of these bike racks were galvanized, increasing the awareness of galvanizing to the millions of people that see and use these pieces of art. This has given the galvanizing market a huge potential for growth as other artist and architects discover the look and benefits of galvanizing. Phase III of this program was completed in 2017 with the final bike rack known as Ground Ball located at First Tennessee Park, home to the Nashville Sounds, a Triple-A minor league baseball team.
First Tennessee Park opened its doors on April 17, 2015 to a sellout crowd of 10,459 and welcomed a total of 565,548 visitors in 2015. Ground Ball is more than a bike rack it is also a public art installation. Because of its location outside of a new baseball stadium, and potential for large crowds, Ground Ball is designed to appeal to the non-cycling visitors to the ballpark as engaging public art. The fabricator and galvanizer were challenged to maintain the artists vision that incorporates movement, whimsy, and the universal appeal of baseball for people of diverse ages, languages, and backgrounds. Fabricated solely from a drawing on an 8x10 sheet, Ground Ball was a complex design.
The glove and ball were custom made using 10 gauge sheet steel with the ball fabricated in a spherical shape with stitches and seems welded to the exterior. Since the art installation has a dual purpose as a functioning bike rack, there is an increased potential for damage to the painted surface in the form of chip and scratches. To prevent rusting of the underlying steel, and discoloration of the art, resulting from chipping of the painted surfaces, the entire piece of art was hot-dip galvanized prior to painting.
The underlying galvanized steel will help maintain the original appearance of the bike rack/art piece installation for years to come. Preventing corrosion from use and time is essential to extend the life of design. As an added touch, the installation was powder coated after galvanizing to create a smooth texture as part of the artists vision. The artist kept the gray color as the top coat, so the color of the zinc would blend in as the paint chips, the color will also keep the gray theme of the surrounding building and Sounds Stadium appearance.
It is even better than that." Thanks to the duplex coating, his words were never more accurate.