Sustainable Development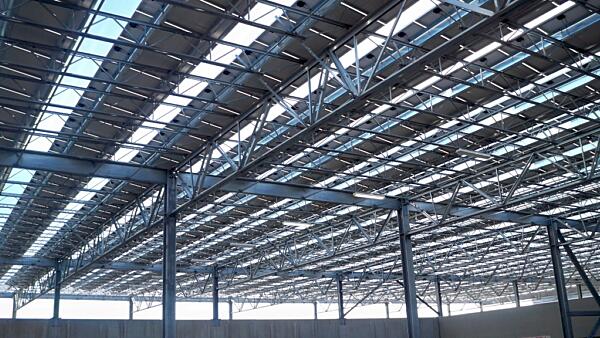 As countless cars whiz back and forth across busy streets and highways, the need for parking structures is obvious and undeniable. In an age of environmental consciousness, there is a push away from cars to mass transit. However, the movement does not eliminate the need for this transportation necessity - so why not ensure parking structures are created in the most sustainable manner possible?
The obligation to build a greener, more sustainable future is now standard. Before haphazardly erecting a structure that fits the needs of now, why not examine a smarter, more efficient way to meet our growing transportation needs?
Sustainable development (SD) is the social, economic, and environmental commitment to growth and development that meet the needs of the present without compromising the ability of future generations to meet their needs. Utilizing a hot-dip galvanized steel framing system in an open-deck parking structure not only creates a beautiful, functional structure that will stand the test of time, it also embraces the statutes of sustainable development by generating social benefits, economic savings, and environmental advantages that will benefit everyone for the life of the project.
This course will examine the advantages of hot-dip galvanized steel parking structures through the lens of sustainable development. Before we can examine the benefits of utilizing hot-dip galvanized steel in a parking structure, though, lets review the hot-dip galvanizing process to understand how the underlying steel is protected.