Sustainability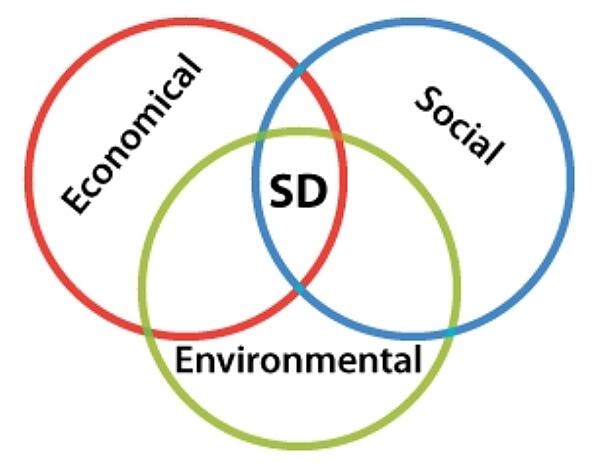 Sustainable development is the social, economic, and environmental commitment to growth and development that meet the needs of the present without compromising the ability of future generations to meet their needs. As the social pressure continues to mount to construct the built environment sustainably, specifiers are becoming more invested and analytical in the materials they choose. Hot-dip galvanized steel's maintenance-free longevity provides positive environmental and economic benefits to future generations.
Environmental Sustainability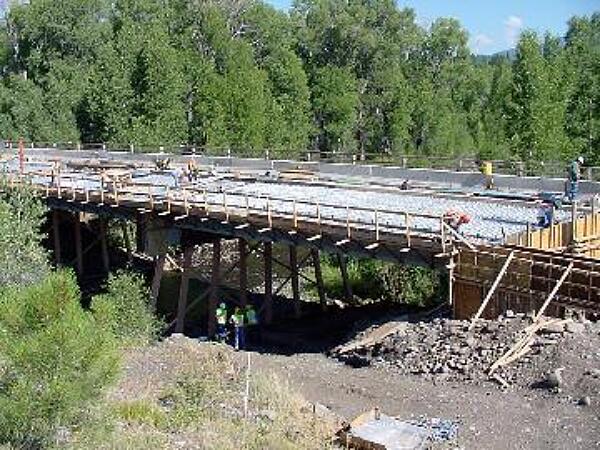 As previously stated, zinc exists naturally in the air, water, and soil and is the 24th most abundant element in the Earth's crust. More than 5.8 million tons of zinc is naturally cycled through the environment by plant and animal life, rainfall, and other natural activity. And zinc is essential for all life - from humans to the smallest microorganisms. Therefore, utilizing hot-dip galvanized steel is not harmful to the environment as the zinc is already naturally found in the area.

In addition to being natural, zinc, like steel, is infinitely recyclable without the loss of any physical or chemical properties. Approximately 30% of the world's zinc supply comes from recycled sources each year, and more would be recycled if it were available. Furthermore, steel is the most recycled material in the world with virtually 100% of structural steel coming from recycled sources, making galvanized steel an infinitely renewable material.
A life-cycle assessment (LCA) is an objective measurement of a product's environmental impact. Often called a "cradle-to-grave" study, LCA quantifies the environmental impact of a process or product from raw material acquisition, energy inputs and emission outputs during production and use, and end-of-life management (recycling/disposal). LCAs have begun to gain favor in the specification community as a means of gauging a product's sustainability. LCAs are used to develop an Environmental Product Declaration (EPD) which will be a requirement in the new LEED v4.
Economic Advantages
There has long been a perception in the specifying community that hot-dip galvanized steel is cost prohibitive on an initial basis. However, due to regular process improvements, galvanized steel is not only competitive but often less expensive than other corrosion protection systems initially. Furthermore, because of quick turnaround and erection, utilizing hot-dip galvanized steel often provides wider-ranging cost savings during construction.
Though initial cost is important, analyzing the costs throughout the life of the project provide a more comprehensive cost picture for future generations. Life-cycle cost (LCC) takes into account not only the initial cost, but the direct maintenance costs throughout the life of the structure, and the time value of money over the project life utilizing net present value (NPV) and net future value (NFV) calculations.
Because hot-dip galvanized steel provides decades of maintenance-free corrosion protection, often the initial cost is the final, life-cycle cost. Evaluating LCC can be cumbersome, so to facilitate the analysis, the AGA developed the Life-Cycle Cost Calculator. The online calculator allows users to input the parameters for a project and compare the initial and life-cycle costs of hot-dip galvanizing to more than 30 other corrosion protection systems based on published cost data.
Competitive Materials Cost Comparison
This table shows the relative costs of the available forms of corrosion-resistant reinforcing steel. As you can see, the cost of hot-dip galvanizing is only slightly more than epoxy-coated rebar and remains one of the most cost-effective forms of protecting steel in concrete. When life-cycle costs are considered, HDG is the clear-cut winner.
| Material | Cost per lb. |
| --- | --- |
| Fabricated Black (#4) | $0.48 |
| Fabricated Epoxy* (#4) | $0.70 |
| Hot-Dip Galvanized* | $0.68-0.73 |
| Epoxy II* | $0.50 |
| Purple Epoxy* | $1.18 |
| MMFX-2 Stock Length | $0.94 |
| Z-Bar* | $1.25-1.50 |
| Stainless Steel Clad* | $2.50 |
| Solid Stainless Steel (304) | $2.96 |
| Solid Stainless Steel (316) | $3.44 |
Numbers are based on presentations made by FHWA during 2012 to numerous DOTs.
* Includes the cost of coating and black steel.
Cost of Deck Rebar (180' x 80' x 8psf)

| | |
| --- | --- |
| Black | $55, 296 |
| Epoxy | $80, 640 |
| Epoxy II | $57, 600 |
| Galvanized | $78,336 - $84,096 |
| Purple | $135,936 |
| Z-Bar | $144,000 - $172,800 |
| MMFX-2 | $108,288 |
| Solid SS | $232,704 - $339,840 |
| Basalt FRP (8'/SF) | $73,728 |
| FRP (cost/SF) | $72,000 - $95,040 |
Hot-Dip Galvanizing Costs
In order to determine specific costs of galvanizing in the market today, the AGA conducted a recent survey of AGA Galvanizer Members. Based on this typical bridge example of 180ft by 80ft, with 115,200 pounds of rebar, the survey indicates the majority of responding companies have, on average, and in the recent past, charged between $0.11 - $0.16 per pound for the galvanizing of the rebar.
Some of the primary factors that affect the price range to the owner for the rebar, inclusive of galvanizing, include: job size (#s of rebar), size of bars used (4, 5, 6, including lengths of bars, etc), production costs (length of bars and numerous other factors), and the final determinant will of course be, the fabricator markup.
No matter what corrosion protection system you use, there will almost always be a fabricator markup. Fabricators will typically mark it up whether it's fabricated in straight lengths and then returned to the shop, or fabricated first and then galvanized. Same goes for epoxy and other corrosion protection systems.
New York State Thruway Authority
65 Galvanized Projects, 82 Epoxy Projects, and 50 Black Projects were studied in the development of this official report.
Robert F. Grimm, Materials Engineer, October 4-6, 1999
The New York Thruway Authority found that galvanized steel had a slightly higher placed cost. But after overcoming an initial learning curve and realizing significant cost savings because the durable zinc coating doesn't require touchup necessitated by rough handling, the placed cost of galvanized steel is comparable to both black and epoxy coated rebar. The New York State Thruway Authority feels that they are on the right track by specifying galvanized reinforcing, unilaterally.
Case Study
The Governor Mario M. Cuomo Bridge- New York, 2018

The Governor Mario M. Cuomo Bridge, which replaced the Tappan Zee bridge, incorporated thousands of tons of galvanized rebar into the final design. The rebar supports concrete in the decking, supports, columns, etc. Galvanized rebar ensured the product withstands the rigorous handling the rebar pieces went through from the galvanizing tank to the pouring of the concrete.
The bridge opened the first span in late 2017 and is estimated to be completed in 2018
$3.9 billion project
Two 3.1 mile-long crossings with 1,200-foot-long cable-stayed main spans
Tappan Zee Bridge currently carries 140,000 daily
96-foot wide new structure began carrying eight lanes of traffic before the end of 2017
Northern bridge will include bicycle and pedestrian lanes
100-year design life
Uses as many precast elements as possible
68, 300-ton pile caps are reinforced with galvanized steel: each one is 13ft tall, 10.5ft wide, and 92ft long and reinforced with 70,000 lb of galvanized steel rebar and prestressed with 28 galvanized strands, then filled with 150cu yd of concrete.