Steel & Zinc: Natural, Abundant
Before we examine the impact of hot-dip galvanized steel to the environment, it is import to understand the primary components of the corrosion protection system – zinc and iron ore, as well as the hot-dip galvanizing process itself.
Steel and zinc are both natural, abundant elements that are infinitely renewable. When combined to create hot-dip galvanized steel, they provide decades of maintenance-free corrosion protection, minimizing the environmental and economic impacts of routine maintenance. But before we get ahead of ourselves, let's start with a look at the components of hot-dip galvanizing – steel and zinc.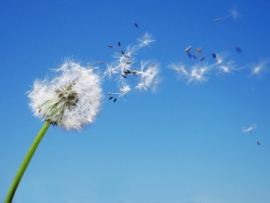 Zinc and Iron ore are found naturally in our environment. Iron ore (steel) is the 4th most abundant element in the Earth's crust, and zinc, which comprises 98% of the hot-dip galvanized coating, is the 24th.
Zinc naturally exists in the air, water, and soil – as most rocks and many minerals contain zinc in varying amounts. More than 5.8 million tons of zinc are naturally cycled through the environment by plant and animal life, rainfall, and other natural phenomena. The amount of zinc present in the environment varies from place to place and season to season.
Essential to Life
In fact, zinc, known as the healthy metal, is essential to life. All living things, from the smallest microorganisms to humans require zinc to live. Zinc plays a critical role in cell division, growth, and wound healing, and also plays an important part in daily, bodily functions such as breathing, digestion, reproduction, and cognition. Of all micronutrients, zinc has the strongest effect on our immune system which can help prevent disease and fight infection.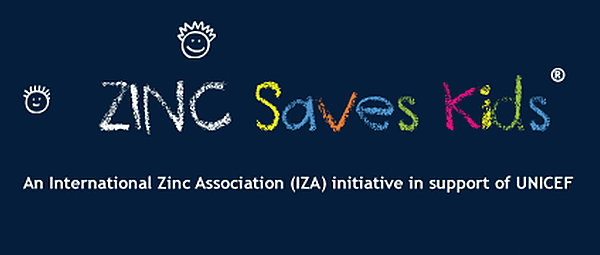 Although zinc in excess can be detrimental, zinc deficiency is a much greater concern. The World Health Organization (WHO) estimates 800,000 people in developing countries die each year due to lack of zinc in their diet. Children are the most affected by inadequate zinc, and more than half of these annual deaths (450,000) are children under the age of five. To help combat this vulnerability, the International Zinc Association (IZA) partnered with UNICEF to develop the Zinc Saves Kids program (zincsaveskids.org).
Zinc is also common in day-to-day life; in fact, zinc oxides and other compounds are used in a number of household products. In addition to zinc-fortified foods, zinc is found in all sunscreens as zinc oxide blocks more UV rays than any other single ingredient. Zinc is also found in cosmetics, tires, and treatments for sunburn, diaper rash, acne, common colds, burns, and much more. One of the oldest and most common uses for zinc is in construction as a corrosion resistant coating for steel.
Cliffwalk at Capilano Suspension Bridge Park: Vancouver, BC; 2011

Reaching out over a misty expanse of evergreen foliage, The Cliffwalk at Capilano Suspension Bridge dares visitors to tread out over the open canyon below and drink in the bird's-eye view. With the Capilano River rushing below the treetops, visitors can fully experience nature's majesty above, beside, and below.
One of the most popular tourist attractions in British Columbia, the original bridge was constructed in 1889, spanning 450 feet across and 230 feet high. The new Cliffwalk path is just 20 inches wide, with only woven steel and glass siding separating you from the expanse of empty air below.
The Cliffwalk's cliffside location makes it difficult to maintain or repair, as the arc hangs 90 meters above the river below. Furthermore, the attraction is located only a few miles from the Pacific coastline that surrounds Vancouver, making corrosive moisture in constant contact with the exposed steel elements. A maintenance-free corrosion protection system was critical to avoid the dangerous, costly, and unpleasant task of routine maintenance, and the superior barrier and corrosion protection of hot-dip galvanized steel made it the ideal choice to protect this new facility.
Metrolina Greenhouses: Huntersville, NC; 1971