Sustainability
Sustainable development is the social, economic, and environmental commitment to growth and development that meet the needs of the present without compromising the ability of future generations to meet their own needs. As the social pressure continues to mount to construct the built environment sustainably, specifiers are becoming more invested and analytical (using objective rather than subjective data) in the materials they choose. Hot-dip galvanized steel's maintenance-free longevity provides positive environmental and economic benefits to future generations.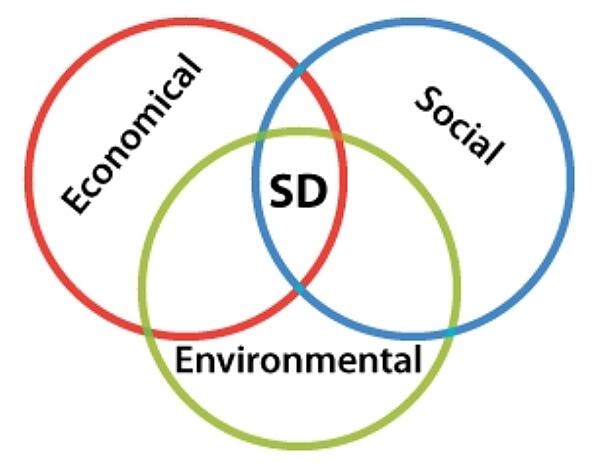 Environmental Advantages
A significant aspect of striving for a more sustainable built environment is to evaluate the materials used in construction. In particular, it is important to evaluate the content and availability of the raw materials as well as the impact of processing them.
When it comes to hot-dip galvanizing, it's important to remember the primary components (zinc and steel/iron ore) are both natural elements (4th (iron) and 24th (zinc)in order of abundance) which means we are not introducing harmful, man-made elements into the environment. In fact, both iron and zinc are essential to life and healthy reproduction. Adding to the natural abundance and necessity to life, both zinc and steel are 100% recyclable without the loss of any chemical or physical properties. This means they can be multi-cycled (used as zinc/steel over and over again) rather than down-cycled into a lesser product – making hot-dip galvanized steel a truly infinitely renewable resource. Furthermore, both steel and zinc have high reclamation rates, which means recycling them is not merely a talking point, it is done as a common practice. Approximately 80% of zinc available for recycling is reclaimed, and for steel, the most recycled material in the world, it is nearly 100% (98%+).
Finally, the maintenance-free longevity provided by galvanized steel significantly reduces or eliminates the need of more natural resources and output of emissions throughout its service life.
The AGA has produced an industry-wide, 3rd party verified Environmental Product Declaration (EPD) in accordance with the LEED v4 standard. The EPD covers hot-rolled sections, plate, and hollow structural sections (HSS). The study was conducted by thinkstep, Inc. and verified by UL Environment, and can be found on our website at www.galvaniziet.org/epd.
Life-Cycle Assessment (LCA) of HDG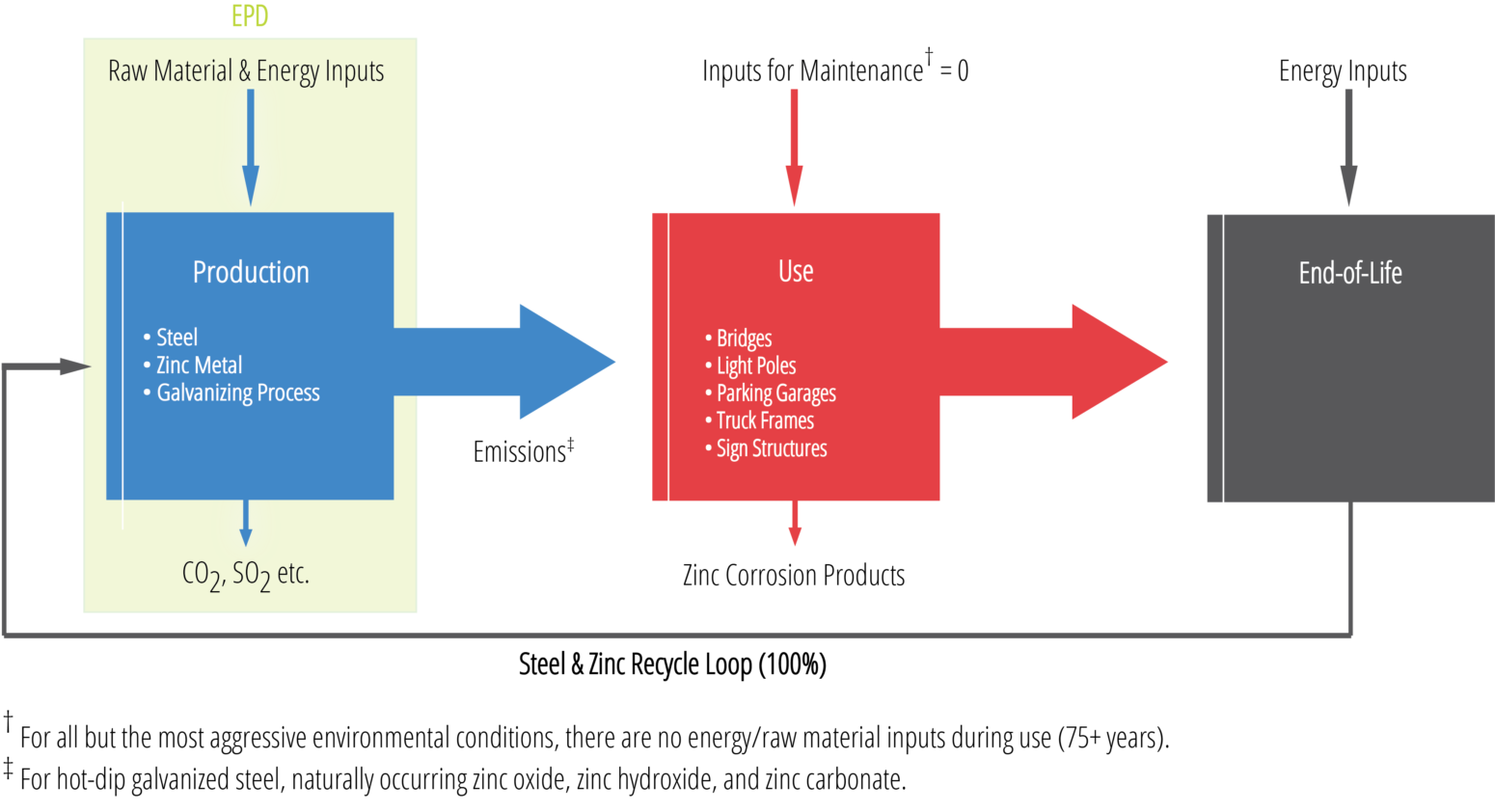 The latest version of LEED (v4) takes a more objective look at the environmental impact building materials have. This is in response to the desire of the specification community for transparency and analytical data to evaluate the differences between various materials.
To that end, LEED v4 calls for Environmental Production Declarations (EPDs), which are cradle-to-gate studies of the impact of producing a particular material. In other words, they only account for the impact of raw material acquisition and initial production (manufacturing). To get an idea of the full environmental impact of a material, it is best to conduct a full Life-Cycle Analysis (LCA); which is a cradle-to-grave study that takes into account not only raw material acquisition and initial production, but also all of the impact during construction, use, and end-of-life management.
This is an overview of the LCA of hot-dip galvanized steel. The green shaded area shows what an EPD, as required by LEED v4, covers. As you can tell, this is only one small part of the whole story of a material's impact. In the case of hot-dip galvanizing, which does not require maintenance for 70 years or more in most environments, the EPD is a good representation for the total impact. However, this is not true for most materials (i.e. those that require continual maintenance). Thus, for true sustainable development, which by definition is about future generations, it is paramount to consider the full LCA of a material.
Hot-dip galvanizing is unique in that all material and energy inputs and emission outputs are isolated to the production phase, as there is no maintenance required for 70 years or more in most environments, and it is 100% recyclable at the end-of-life. The AGA's publication Hot-Dip Galvanizing for Sustainable Design has more information on galvanized steel's sustainability, including the full LCA study.
Sustainability Case Study
Michigan M-102 Bridge Rail - Detroit, MI 2007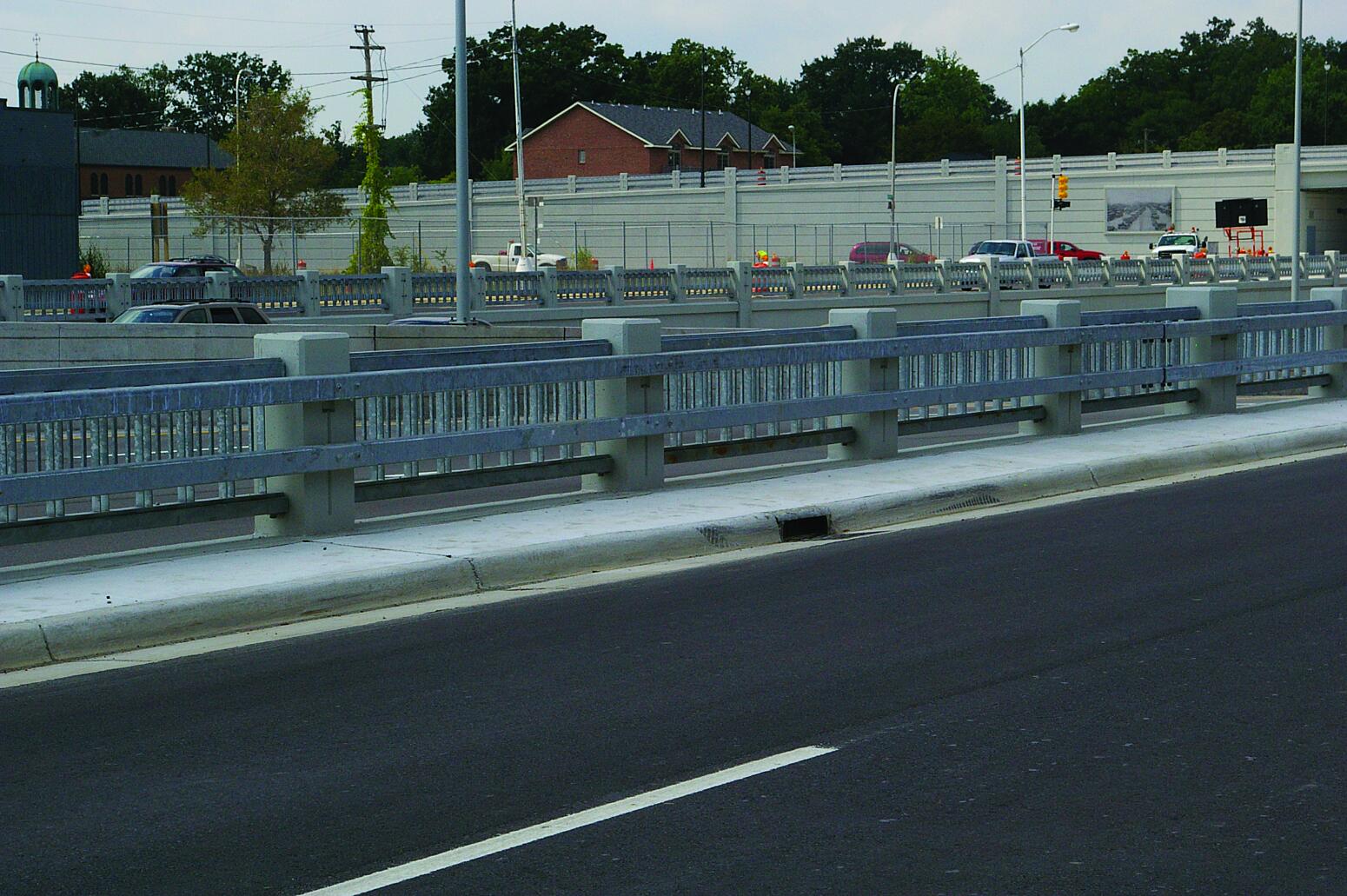 With the original steel guardrail panels galvanized back in 1955, the rails on the MI/M-102 Bridge and Rail Project were due for corrosion repair. Fortunately, because of the protection provided by the galvanized coating on the railing panels, highway traffic damaged only 15-20 percent of the more than 300 tons of steel that would need replacement in the repair. After attending an educational Galvanize It! seminar, Sue Datta of the Michigan Department of Transportation (MDOT) learned how many states have been taking old guardrail, stripping, regalvanizing, and returning it to service - so MDOT decided to regalvanize the existing steel guardrail panels.
MDOT felt recycling the existing steel was an excellent opportunity to contribute to the Keep It Green initiative being supported by the department. The state saved more than half of the budget earmarked for this project because they only had to replace 20 percent of the old material. The money saved on this project allowed MDOT to start the next project one originally slated to begin in 2009.
The cost savings merely added to the original benefits of galvanizing this project after 50 years of Michigan weather, traffic mishaps, road grime, and salts, the galvanized steel remained corrosion free. In addition to contributing to the Keep It Green effort, the new railings for this project will provided maintenance-free corrosion protection well into the future.