Design and Specification
Once the decision has been made to specify hot-dip galvanized steel, it is important to open the lines of communication between the specifier, fabricator, and galvanizer. Communication early in the design process is key to producing optimum quality galvanized coatings, minimize cost, and improve turnaround times. Corrosion protection begins at the drawing board, and incorporating appropriate design details and principles will ensure success. To learn more about proper design for hot-dip galvanizing, take the Designing for Hot-Dip Galvanizing seminar.
Designing Products for Galvanizing
The most important rule of designing for galvanizing is communication between the designer, fabricator, and galvanizer throughout the process. Communication with the galvanizer before the part is fabricated can help optimize turnaround times, minimize costs, and ensure a high-quality galvanized coating. This triad of communication can prevent the disappointment of unmet expectations. It is also important to follow best design practices which are found in ASTM A384 and A385, or in the AGA's publication The Design of Products to be Hot-Dip Galvanized after Fabrication or the design seminar.
Specifying Hot-Dip Galvanizing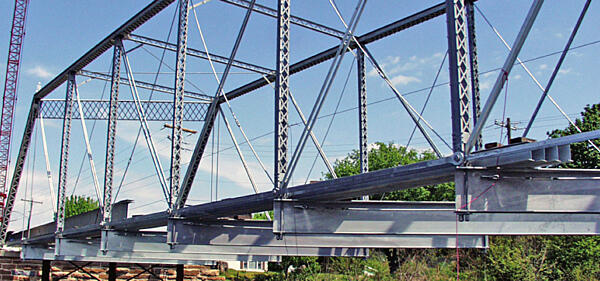 There are three main specifications that govern the coating thickness, adherence, and finish for hot-dip galvanized coatings ASTM A123, A153, and A767. A123 is the main specification, and covers all types of galvanized products except fasteners and small parts which are covered by A153, and reinforcing steel bars, covered by A767. There are a handful of supporting specifications referenced in these specifications that cover design practices, repair and touch-up, and painting over galvanizing. In conjunction with ASTM, the AGA publishes a compilation of these specifications, Selected Specifications for Hot-Dip Galvanizing, which can be purchased from the AGA.
In addition to these three main specifications, there are a collection of supporting specifications related to specifying hot-dip galvanized steel. There are three specifications the architect, engineer, and fabricator should be aware of before galvanizing, ASTM A143, ASTM A384, and ASTM A385. There are also three specifications for post-galvanizing condiserations including ASTM A780 for touch-up and repair and ASTM D6386 and ASTM D7803 which deal with preparing hot-dip galvanizing for paint or powder coating.