Steel: Reliable, Resilient & Recyclable
Steel is a proven durable and efficient building material that has been used since the Industrial Revolution. Not only is it reliable, but steel is also resilient – particularly in extreme events such as wind, earthquake, fire, etc. The third "r" is for Recyclability. Steel is the most recycled material in the world, and can be done so indefinitely without the loss of properties.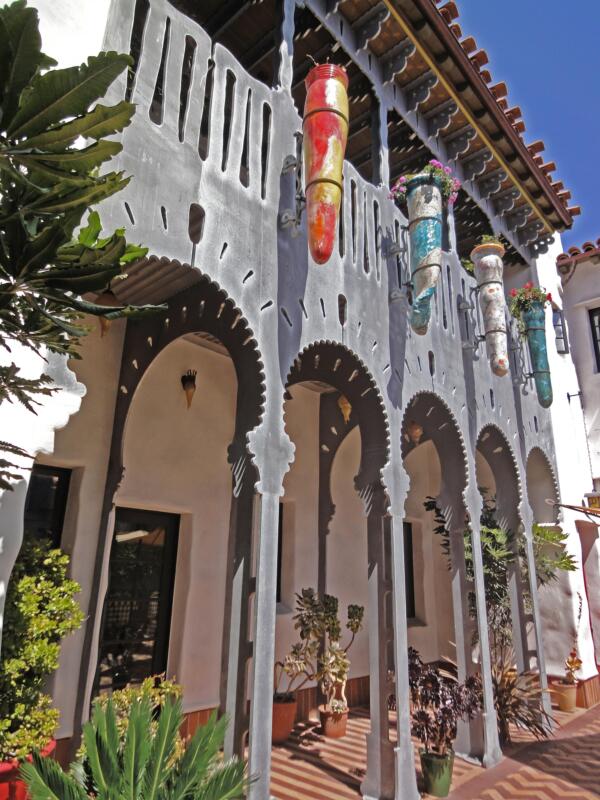 Reliable

Readily Available/Speedy Construction
Efficient/Lower Project Costs

Resilient

High Strength/Adaptability
Design Freedom/Aesthetics

Recyclable

High recycled content & reclamation rates
Cradle-to-Cradle material
Conquering Corrosion
The one weakness often pointed out is the fact steel corrodes when exposed to the atmosphere. It is important to point out that steel is not alone, as ALL building materials deteriorate over time. The difference is steel is more upfront about it, and shows where its weaknesses are. So, this corrosion is not a reason to shy away from specifying steel, rather it is just important to consider corrosion protection methods when steel will be exposed to the elements.
Corrosion is a considerable concern as the annual costs are staggering. According to a recent study by NACE International, the global cost of corrosion is estimated at $2.5 trillion USD, which is equivalent to about 3.4% of the global GDP. Considering an average of 3.4% of GDP, that would equate to approximately $659 billion in the US and $56 billion in Canada.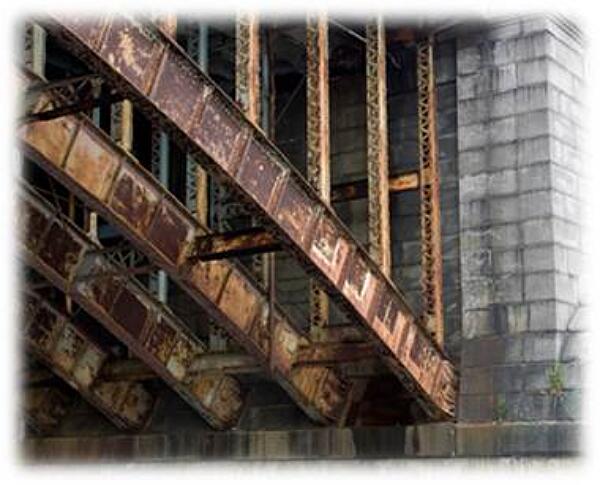 The key finding in this study, though, is NOT the astronomical costs, but the potential to mitigate them. The study found implementing corrosion prevention best practices could result in a global savings of 15-35% of the cost of damage, or between $375-875 billion USD. This has been proven in practice, consider the automobile industry as an example. Implementing corrosion management practices in the mid-seventies has led to $9.6 billion USD saved annually (52%) in 1999 compared to 1975, not to mention lower costs for auto makers and longer lasting vehicles for consumers.
The cost of corrosion is more than just economical (financial). It also wastes natural resources, creates potentially hazardous situations, and exponential indirect costs and public outcry. When designing a structure, it is paramount to consider the environment in which it will be placed, and ensure adequate corrosion protection is specified. Early project failures due to poor corrosion planning results in unnecessary consumption of natural resources. Failures due to corrosion also can lead to hazardous situations that can be devastating in terms of loss of life, property damage, and environmental contamination. Finally, when infrastructure or other systems fail due to corrosion, this causes an inconvenience to the public, and often leads to infuriation. This outcry is verbalization of the many indirect costs (increased traffic/delays due to closures, impact to local businesses, etc.) associated with repairing corrosion, which are on average 5-11 times the direct cost of repairs.
These cost are not emphasized to suggest utilizing another material is beneficial, as all materials (wood, concrete, plastics, etc.) deteriorate over time. Corrosion is a natural phenomenon that cannot be eliminated, but there are ways to mitigate the issue and offset the cost. This is accomplished by providing steel with corrosion resistant coatings and systems to combat the issue. Not all protective coatings/systems are created equal, so it is important to access the different benefits of each to employ the proper protection for your project. Hot-dip galvanizing is a proven technology that combats corrosion for decades without the need for maintenance.
Galvanized Steel Case Study
San Diego Central Library- San Diego, CA, 2013

San Diego's Central Library opened its doors to the general public on September 28, 2013. The $184.9 million facility is located in downtown's East Village with beautiful views across the bay to Coronado Island. Completion of the new library was much anticipated and gained overwhelming community support for construction of the project. The dome structure has become a proud architectural achievement for the city.
Galvanizing the project proved to be a challenge requiring two separate galvanizing plants with different kettle dimensions to accommodate the mammoth arched frame structures. The largest frames in the project were progressive dipped with various pieces even requiring a third pass through the kettle to ensure total zinc coverage.
Hot-dip galvanized steel is prominently displayed on both the interior and exterior of this structure, adding a final appearance of character and distinction to the librarys hip, ultramodern aesthetics. The hot-dip galvanizing industry is proud and humbled to play such an essential role in providing this new downtown landmark to what has been nicknamed America's Finest City.