Availability & Versatility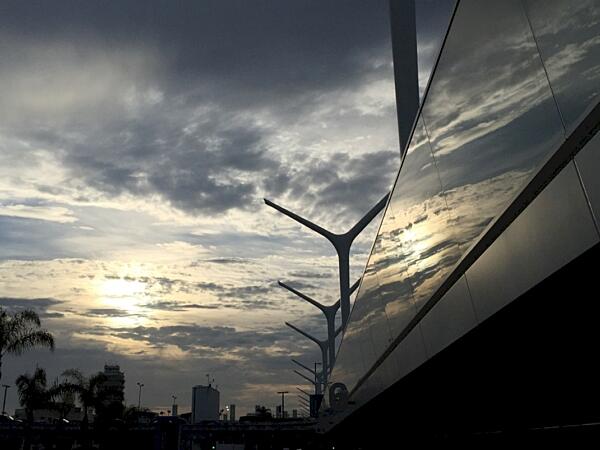 Hot-dip galvanized (HDG) steel is versatile and readily available. Galvanizers are located throughout North America, where the average kettle size is 40 feet in length, but there are many that reach 50-60 feet. A wide variety of shapes and sizes ranging from small nuts, bolts, and fasteners to larger structural pieces, to even the most intricately detailed artistic pieces, can be galvanized. Because of the total immersion process, even complex fabrications can be coated entirely for corrosion protection.
Many corrosion protection methods depend on proper temperature and humidity conditions for correct application. However, because hot-dip galvanizing is a factory controlled process, it can be accomplished 24/7/365 rain or shine.
Zinc solidifies upon withdrawal from the bath, so there are no delays for curing; and galvanized steel could realistically be galvanized, shipped to the site, and erected on the same day. On the other hand, if the galvanized material does not need to be installed immediately, it is easily stored outside, as UV rays do not degrade the coatings integrity.
Efficiency & Safety
With galvanized steel, you can do more with less. Because of the high strength-to-weight ratio, specifying projects with steel saves materials and energy. In fact, on average one ton of steel provides the same strength as 8 tons of concrete, and according to the World Steel Association, the strength-to-weight ratio minimizes substructure costs and can also save money on transportation and handling.
In addition to the abundance and quick turnaround time, galvanized steel also facilitates the expansion of existing structures due to its flexibility and stockability. Galvanized steel members are easy to retrofit and expand by welding, bolting, and/or splicing of existing vertical and horizontal structural elements and adding reinforcement. Adding to existing structures allows maximum efficiency of available space. Steel members are lighter than many other materials but still provide great strength, so expansion within the same footprint is possible.
Furthermore, because of hot-dip galvanized steel's durable, maintenance-free nature, elements can be stockpiled outside for years without compromising the zinc coating and its corrosion protection. The zinc coating of HDG is unaffected by UV rays, extreme temperatures, rain, snow, or humidity, so with proper storage it is simple to keep an inventory on-hand for quick replacement in an emergency. Stocking frequently used parts until they are needed saves time, and if bought when prices are low, saves money.
Structural safety and stability are critically important to the integrity of steel construction, and cannot be maintained if the structure has been weakened by the ravages of corrosion. Hot-dip galvanized steel pieces which remain corrosion resistant for decades preserve the structural integrity of steel construction and protect against disaster.
One area of safety where hot-dip galvanized steel provides advantages is in areas of seismic activity. Steel elements are more ductile and lighter, reducing the inertia effects of seismic loading. Able to bend within reason without breaking, the tensile strength of hot-dip galvanized steel can protect structures from damage or even total failure during seismic activity.
Versatility Case Studies
Mario M. Cuomo Bridge - Tarrytown, NY, 2017

The Mario M. Cuomo Bridge is the largest bridge project in New York state history, and one of the largest design-build projects in the United States. The bridge replaces the Tappan Zee Bridge, spanning over the Hudson River, connecting Tarrytown and Nyack, about 30 miles north of New York City. The 60+ year old bridge had been heavily refurbished in recent years but was still becoming a traffic nightmare while carrying 140,000 vehicles per day. Maintenance and upkeep over the next 20 years were estimated to cost as much as a replacement, thus the solution was to build a new structure.
Developed by Tappan Zee Constructors, LLC (TZC), a consortium of top design, engineering and construction firms including Fluor, American Bridge, Granit, Traylor Bros., HDR, Buckland & Taylor, URS, and GZA, the new 3.1-mile twin span cable stayed bridge was built to have a 100-year design life. Working closely with the New York State Thruway Authority and the State Department of Transportation, the TZC completed the bridge on a strict 32-month schedule and within a $3.98 billion budget. The first span opened in August 2017 and the rest was set to open in 2018.

Once completed, the Governor Mario M. Cuomo Bridge will ease traffic between southern and western New England with eight traffic lanes, four emergency lanes, and state of the art traffic monitoring systems. Furthermore, there will be a lane solely for commuter buses as well as a bicycle and pedestrian path, and thanks to forward thinking the bridge also has the possibility to add mass transit options in the future.
Mammoth - San Jose, CA 2015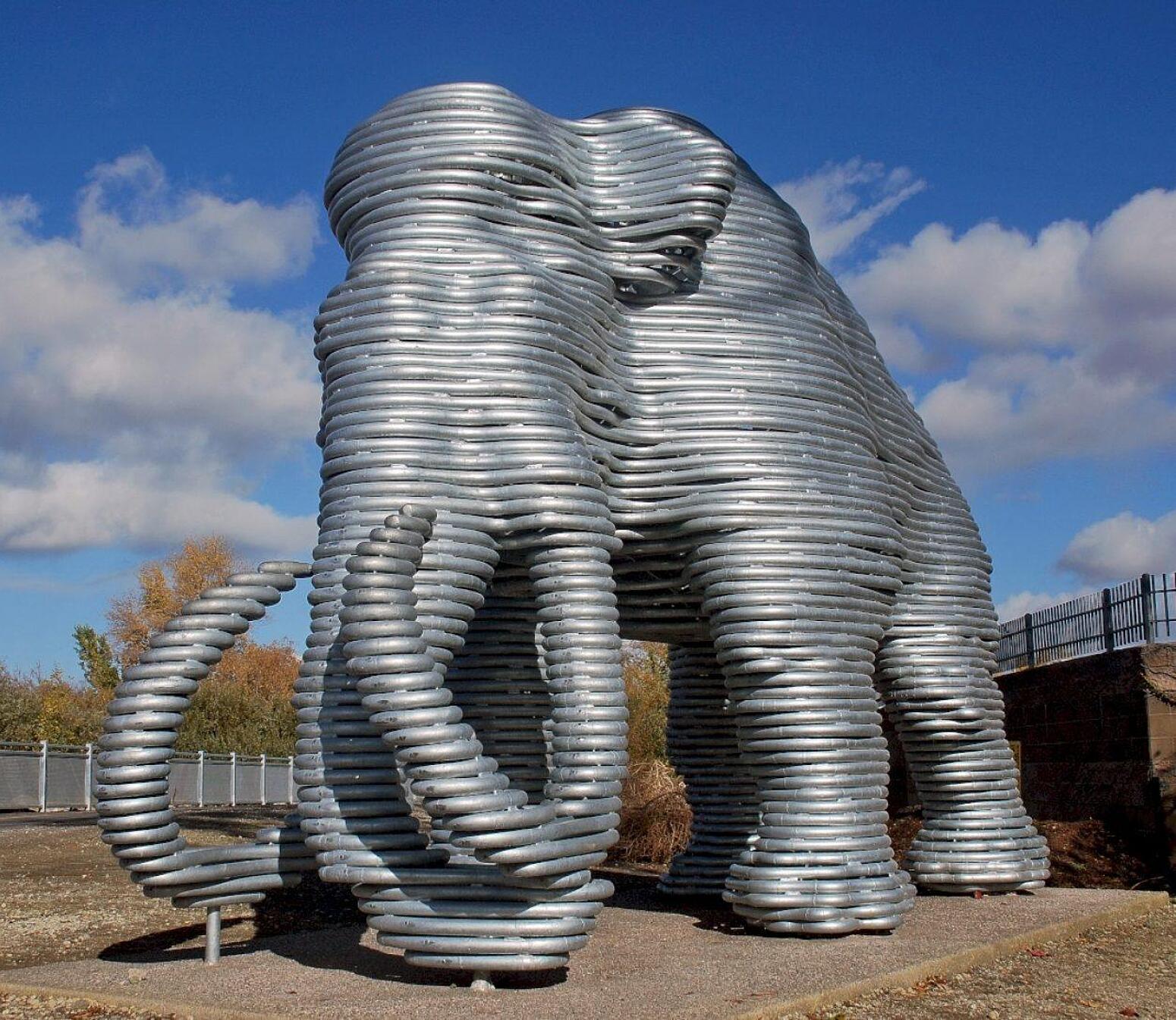 On a well-traveled trail head on the Guadalupe River in San Jose, CA stands a tribute to a long gone, but not forgotten mammal. A galvanized bent-pipe sculpture of an enormous adult mammoth, towering over 12 feet tall and 18 feet long weighing in at a massive five tons, it is truly a sight to behold.
The inspiration for this galvanized work of art began five years ago after the unearthed bones and teeth of an extinct Columbian Mammoth were discovered in the area in 2005. The bones were extracted and taken to the Department of Paleontology at the University of California at Berkeley to be studied and cataloged, and Lupe was eventually installed as a hands-on exhibit at the Childrens Discovery Museum.

However, in 2010, numerous city leaders began thinking about putting an artistic tribute at the dig site to commemorate the Columbian Mammoth. Ultimately, two designers were commissioned to design, fabricate, and erect a sculpture in a picturesque location near the initial discovery site. The concept and fabrication process went through multiple iterations before settling on a galvanized bent-pipe design.