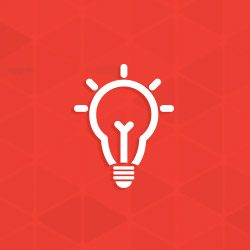 Storm Water Permitting Questions
Does a facility need a stormwater permit even if there is no exposure to potential pollutants by stormwater?
Yes, all industrial facilities in the Standard Industrial Classification codes 1000-14999, 2000 through 4599 (except 3111) and 5171 are required to apply for an NPDES permit for stormwater discharge. Waivers are included in the permit to certify that there are no stormwater discharges
What is the deadline to submit the notification of Intent to the EPA?
If your facility is located in one of the 10 non-delegated states the deadline to submit on March 26, 1996. The facility stormwater pollution prevention plan must be in effect by June 26, 1996. If your facility is located in an NPDES delegate state, the deadlines vary from state to state. Most deadlines have already passed or are soon to come.
What is the difference between the multi-sector general permit and the baseline general permit?
The difference between is that the multi-sector general permit includes both requirements that apply to all facilities industry-specific requirements, whereas the baseline general permit includes broad-based requirements. Under the baseline general permit, all companies are subject to the same permit conditions with some additional requirements for certain industries. The baseline general permit requirements may be more stringent than that of the multi-sector.
Can a facility be located in a DPDES-delegated state submit the EPA's NOI under the multi-sec or general permit?
No. A facility located in a NPDES-delegeated state is only eligibile for coverage under a permit issued by that state. Eventually, a number of states plan to use the multi-secot permit as a model. Only 10 states are considered NPDES non-delegated, enabling galvanizing facilities to submit the EPA's NOI form.
Is every facility rquired to develop storm water polution prevention plan?
Yes. a SWPPP must be developed for each facility covered by a permit. The plan must identify potential sources of pollution that might affect the quality of storm water discharge. The plan must describe and insure the implementation of practices that are used to reduce pollutants in storm water discharge. If a facility does not have any storm water discharges, teh SWPPP must describe how theere are no storm water discharge.
© 2021 American Galvanizers Association. The material provided herein has been developed to provide accurate and authoritative information about after-fabrication hot-dip galvanized steel. This material provides general information only and is not intended as a substitute for competent professional examination and verification as to suitability and applicability. The information provided herein is not intended as a representation or warranty on the part of the AGA. Anyone making use of this information assumes all liability arising from such use.