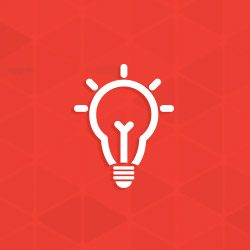 RCRA Waste Category K062
I am shipping some spent acid for disposal and the waste disposal company is requesting that I label my acid as RCRA waste category K062. I have never shipped my acid with this label. Is the RCRA waste category K062, spent pickle liquor, applicable to me?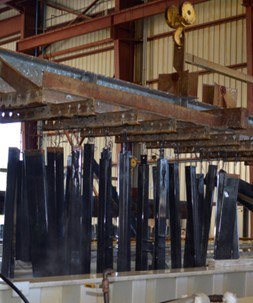 The answer is NO! There is often confusion as to whether the spent acid solution hot-dip galvanizers dispose qualifies as a listed hazardous waste under the Resource Conservation and Recovery Act (RCRA). The listed RCRA hazardous waste in question, K062 spent pickle liquor, is hazardous waste generated by steel finishing operations, such as continuous galvanizing, within the iron and steel industry (SIC Codes 331 and 332). Batch hot-dip galvanizing (HDG) is not part of the iron and steel industry (SIC 347 – Coating, Engraving and Allied Services). At the time this regulation went into effect, SIC codes were used. In 1997, the US government discontinued the use of SIC (Standard Industrial Classification System) and replaced it with the North American Industrial Classification System (NAICS). The NAICS code for the iron and steel industry is 3311 and 3312 and HDG is 33281.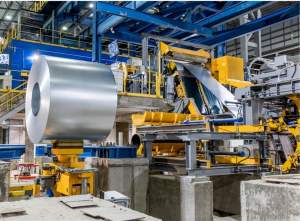 The mix-up often lies in the similar terminology for pretreatment stages between the two industries. The iron and steel industry also uses acid to clean or "pickle" prior to continuous galvanizing sheet metal. The primary difference in steel mill 'pickling' operation versus an HDG operation is in the acid concentration and temperature of the acid solution. The 'pickling' solution used in the steel industry is at a higher concentration and temperature than what is used in HDG facilities. The higher values are used to remove the heavy oxides that build up on the steel surface from the steel mill. The oxides and scale encountered at HDG facilities occur after fabrication and are often lighter and do not require the higher acid concentration and temperature for removal.
To help clarify what qualifies as a K062 waste, EPA amended the Identification and Listing of Hazardous Waste of Spent Pickle Liquor (51 FR 19320). The amendment narrows the scope of the listing for spent pickle liquor wastes to apply only to waste generated by facilities within the iron and steel industry. Spent pickle liquor or waste acid from industries not in the iron and steel industrial classifications are hazardous ONLY if they exhibit one or more of the characteristics of hazardous wastes (i.e., ignitability, corrosivity, reactivity, and EP toxicity). EPA issued a letter of interpretation regarding this clarification.
EPA Letter - K062 listing applies only to facilities within the Iron and Steel Industry
Another EPA regulation often incorrectly applied to HDG is the National Emission Standards for Hazardous Air Pollutants (NESHAP) for steel pickling. NESHAP for steel pickling affects only industries in NAICS codes 3311 and 3312, which is the iron and steel industry and does not include HDG. This regulation applies to pickling lines that use hydrochloric acid at acid concentrations 6% by weight or greater and operating at temperatures of 100 F or higher.
If you are looking for more information on wastes from the HDG process, the AGA published an Environmental, Health & Safety Note on Managing Disposed Materials from the Hot-Dip Galvanizing Process. This EHS note discusses the different materials from the pretreatment to galvanizing process that are disposed or landfilled. To reduce the amount of spent acid generated at your facility and optimize performance, the AGA has recently developed a Pickling Bath Maintenance Calculator. This tool can be used to perform accurate calculations to determine quantities for acid removal and fresh acid/water additions.
© 2021 American Galvanizers Association. The material provided herein has been developed to provide accurate and authoritative information about after-fabrication hot-dip galvanized steel. This material provides general information only and is not intended as a substitute for competent professional examination and verification as to suitability and applicability. The information provided herein is not intended as a representation or warranty on the part of the AGA. Anyone making use of this information assumes all liability arising from such use.