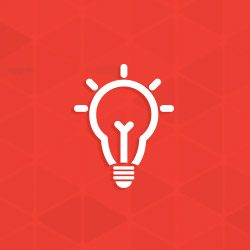 Greenhouse Gas Emissions, Boilers, and the EPA
I am asked to respond to an information request regarding my greenhouse gas emissions and boilers and send it to the EPA (Feds or State). How should I answer these questions?
Complete the form with accurate plant information including the amount of fuel used to fire all process equipment (kettle, baths, boilers, etc.). The boiler National Emissions Standard for Hazardous Air Pollutants (NESHAP) should not apply to any member galvanizer based on the process information on file at the AGA. The boiler NESHAPs is part of the Clean Air Act and was developed based on industry information from all types and uses of boilers and industrial heaters. This typically includes the following hot-dip galvanizing (HDG) process equipment:
Boiler
Kettle burners
Heat Exchangers
Steam sparging (include with boiler)
The HDG process typically will have process boilers generating steam and heat for the material preparation portion of the process. The HDG boilers are typically below the thresholds for inclusion in the NESHAPs rule. Yes, we in the HDG industry use boilers; however, the BTU values of the boilers do not have the same emission factors or potential emissions as the larger boilers included in the Clean Air Act to date.
Currently, the Boilers with BTU values greater than 10 MMBTU/hr are included in the rule. Boilers with BTU values <10 MMBTU/hr have minimal requirements. Additionally, most HDG boilers and process heaters are fueled by natural gas. The natural gas-fired boilers are not included in the Boiler NESHAPs currently. This means at some later date when the natural gas-fired process heaters (kettle burners will be included in this category) and natural gas-fired boilers greater than 10 MMBTU/hr are brought into the standard, the Best Management Practices (BMP) provisions will apply. As of this writing, boilers identified in the table (next page) have to meet minimum requirements. Keep in mind the final standard was issued on 3/21/2012. The implementation of the less than 10 MMBTU/hr boilers is currently under an administrative enforcement guidance limiting agency enforcement of the final rule for one year from initial issuance (until 3/21/2013.) This means you should keep your records and be aware of the BMPs so when the enforcement stay is lifted, you are ready.
For existing boilers, your Initial Notification Form was due to EPA or the delegated state agency by September 17, 2011 (for new sources, forms are due within 120 days after startup). The following types of boilers are exempt from this rule:
gas-fired boilers (a boiler that primarily burns gas is still considered a gas-fired boiler even if it also burns oil or other liquid fuel during periods of gas curtailment, gas supply emergencies, or for periodic testing not to exceed 48 hours during any calendar year)
boilers that burn solid waste (these boilers are subject to incinerator standards)
hot water heaters
waste heat boilers (heat recovery steam generators)
The BMPs suggested in the Boiler and Industrial Process Heating NESHAPs Maximum Achievable Control Technology (MACT) standard are good process practices for any operation and if you are not using any of these BMPs then please consider adding them to your operating procedures. These BMPs will reduce particulate emissions and greenhouse gas emissions.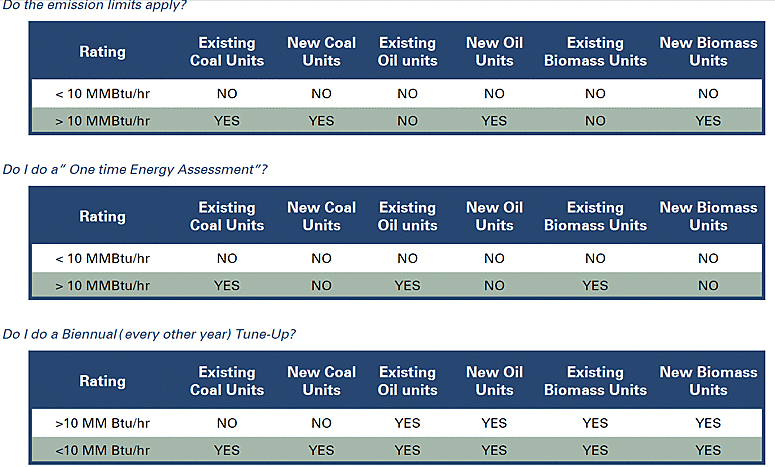 © 2021 American Galvanizers Association. The material provided herein has been developed to provide accurate and authoritative information about after-fabrication hot-dip galvanized steel. This material provides general information only and is not intended as a substitute for competent professional examination and verification as to suitability and applicability. The information provided herein is not intended as a representation or warranty on the part of the AGA. Anyone making use of this information assumes all liability arising from such use.