Life-Cycle Savings
Taking into account initial construction and costs over the life of a power facility, transmission structure, or distribution pole leads to what is perhaps the most impacting cost analysis of galvanized steel – life-cycle cost.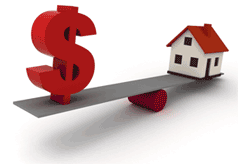 From day one of the project, the quick turnaround of hot-dip galvanized (HDG) steel saves time – and therefore, money – during the construction phase. Maintenance-free corrosion protection for 70+ years means HDG steel will not require costly maintenance during use, unlike concrete and painted steel.
Customers receiving consistent power will remain content with their current utility situation, and no money will be wasted sending specialized maintenance teams out to remote locations, high structures, and other difficult to access sites. Therefore, when utilizing hot-dip galvanized steel, often the initial cost IS the final, life-cycle cost.
Evaluating the life-cycle cost of a structure can be cumbersome as it requires difficult equations and theoretical figures such as the value of money over time. To facilitate life-cycle cost analysis, the AGA developed the Life-Cycle Cost Calculator (LCCC) at lccc.galvanizeit.org. The online calculator allows users to put in the parameters for a project and compare the initial and life-cycle costs of hot-dip galvanizing to more than 30 other corrosion protection systems based on published cost data. The following case study of the Caribbean Power Plant was run through the LCCC to show galvanized steel's cost savings over the life of a project.
Life-Cycle Savings Case Study
Caribbean Power Plant, 2001

The Caribbean Power Plant was constructed in 2001 utilizing hot-dip galvanized steel. Originally the 10,000 ton project was specified to use a high-performance 2-coat paint system, but after the owner was shown a life-cycle cost analysis, he decided to change the specification to hot-dip galvanizing. Using the parameters from this project and the 2016 cost data, this case study will show the owner would still make the same decision if the power plant was built today.
The cost data used in the online calculator and this case study come from two sources. The paint data comes from a nationwide survey of paint manufacturers conducted by KTA Tator, a consulting firm specializing in protective coatings, in 2016. The galvanizing data was obtained from a 2016 survey of North American hot-dip galvanizers. Here are the parameters for the Caribbean Power Plant project:
Project Size: Over 10,000 tons (9,072 metric tonnes)
Structure Type: Complex 50-100' high
Service Life Environment: Industrial
Member Type: Typical Mix Sizes/Shapes
Paint System: IOZ/Epoxy SP-10 Automated Surface Preparation 7 mil minimum DFT
Inflation: 2%
Interest: 3%
Initial Cost
As mentioned before, it is not recommended to analyze only the initial cost for a corrosion protection system. However, if it is the only analysis, galvanizing is still a solid choice in this analysis. As is common, projects with many smaller components and structural steel will yield an initial galvanizing cost lower than most paint systems, as the galvanizing process efficiently accommodates bundles and groups of steel.
Coating System

Initial Cost

$/ft2
Total
Hot-Dip Galvanizing
$1.76
$4,400,000
Inorganic Zinc/Epoxy
$2.43
$6,077,500.00
Life-Cycle Cost
While the initial cost was competitive, let's now look at the life-cycle cost which is where you really see the savings. Based on the real-world Caribbean Power Plant example, the life-cycle cost of galvanizing vs. the paint system are as follows:
Coating System

Life-Cycle Cost

$/ft2
Total
Hot-Dip Galvanizing
$1.76
$4,400,000
Inorganic Zinc/Epoxy
$14.27
$35,675,000.00
After the owner of the Caribbean Power Plant looked at the 88% savings provided by hot-dip galvanizing over the life of the plant he choice was simple.