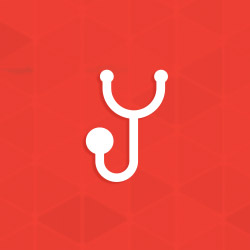 What is EN 1179?
My customer wants to know if the zinc I use meets EN 1179. What is this?
EN 1179 Zinc and Zinc alloys – Primary Zinc is a standard published by the European Committee for Standardization or CEN. The standard "…specifies the classification, chemical composition, marking and other requirements for primary zinc." It has been adopted by other European standardization organizations such as British Standards (BSI). While North American galvanizers may be unfamiliar with this standard because of its infrequent use in the region, they will be familiar with ASTM B6 Standard Specification for Zinc. Both standards cover the requirements for zinc that may be used in the galvanizing process but do not cover secondary zinc produced through remelting. Each standard contains five grades of primary zinc (prime western, special high grade, etc.). Each grade has a corresponding color code that relates strongly to the two standards.
Once we know what is covered in EN 1179, the new question becomes: "If the zinc I use meets one of the classifications in ASTM B6, does it also meet EN 1179?" The two standards are nearly identical, however, there are a few subtle differences in chemical composition requirements between the two standards. The chart below shows which zinc grade in EN 1179 corresponds to which zinc grade in ASTM B6. It also summarizes the varying requirements of the two grades in the final column.
So does zinc that meets the requirements of one of these standards meet the corresponding grade of the other standard? The answer is: most likely. However, it will take a little bit of digging through both tables (shown below) and a look at the summarizing chart to deal with each case specifically.
Comparison of EN 1179 and ASTM B6
Color Code
EN 1179 Classification
ASTM B6 Classification
Differences
White
Z1
LME Grade
None
Yellow
Z2
Special High-Grade

ASTM B6 max Lead: 0.003%

EN 1179 max Lead: 0.005%

EN 1179 has no limit on Aluminum
Green
Z3
High Grade

ASTM B6 max Cadmium: 0.01%

EN 1179 max Cadmium: 0.005%

EN 1179 has no limit on Aluminum
Blue
Z4
Intermediate Grade

ASTM B6 max Cadmium: 0.01%

EN 1179 max Cadmium: 0.005%

EN 1179 has no limit on Aluminum

EN 1179 has no limit on Copper
Black
Z5
Prime Western Grade

ASTM B6 max Cadmium: 0.20%

EN 1179 max Cadmium: 0.005%

EN 1179 has no limit on Aluminum

EN 1179 has no limit on Copper
Table 1 of ASTM B6- Chemical Requirements
Composition %
Grade
Color Code
Lead
Iron Max
Cadmium Max
Aluminum Max
Copper Max
Tin Max
Total Non-Zinc Max
Zinc, min by difference
LME Grade
White
0.003 max
0.002
0.003
0.001
0.001
0.001
0.005
99.995
Special High Grade
Yellow
0.003 max
0.003
0.003
0.002
0.002
0.001
0.01
99.990
High Grade
Green
0.03 max
0.02
0.01
0.01
0.002
0.001
0.02
99.95
Intermediate Grade
Blue
0.45 max
0.05
0.01
0.01
0.20
-
0.5
99.5
Prime Western Grade
Black
0.05 - 1.4
0.05
0.01
0.01
0.10
-
1.5

98.5
Table 1 of EN 1179- Chemical Composition of Primary Zinc
Grade Classificcation
Colour Code
Composition in % (mass fraction)
Nominal Zinc Content
1
2
3
4
5
6

Total of Elements in Columns 1 to 6

max

max.

Cd

max

Fe

max

max

Cu

max

A1

max

Z1
White
99,995
0,003
0,003
0,002
0,001
0,001
0,001
0,005
Z2
Yellow
99,99
0,005
0,003
0,003
0,001
0,002
-
0,01
Z3
Green
99,95
0,03
0,005
0,02
0,001
0,002
-
0,05
Z4
Blue
99,5
0,45
0,005
0,05
-
-
-
0,5
Z5
Black
98,5
1,4
0,005
0,05
-
-
-
1,5