Cameron Hewitt
Marketing Coordinator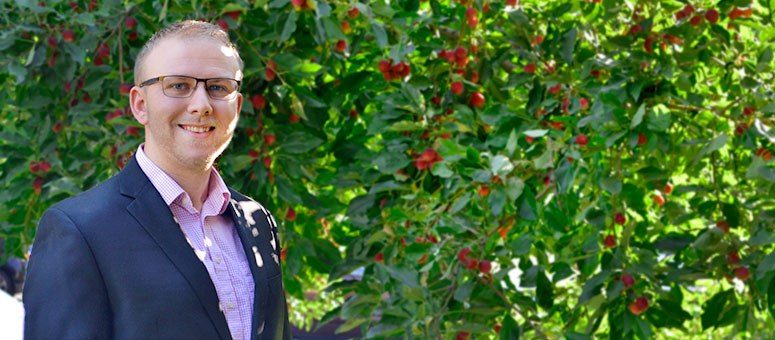 Experience & Education
1 year - Marketing Coordinator
Diploma of Computer Graphic Design from Natcoll Design Technology; Emphasis on Print & Digital Design.
What I Enjoy Most About My Job
The small team and tight-knit industry. Enabling immediate feedback with regular round table discussion to cultivate and develop ideas quickly and effectively.
My Most Significant Contribution to Our Members/Industry
Data analysis, Analytics & Automation. Having a keen interest in data has allowed me to expand and refine the AGAs data collection strategies to provide targeted content to each member. By utilizing the existing AGA database, we were able to automate much of the website interaction alleviating processing time for the team, allowing them to focus on other objectives.
What I Consider the Most Interesting/Impactful Thing about HDG
Galvanizing is the unsung hero in our daily lives. Impacting not only our own property, but the roads and bridges we use every day. When I first joined the AGA, I was lucky enough to visit a galvanizing plant and witness the process the action of dipping the steel into molten zinc was like something out of a Bond film, or maybe thats just the big kid in me talking.
Other Interesting Things that Shape My Life
You'll often find me hiking and exploring the natural beauty of Colorado with my wife, Traci. Avid foodie, and car enthusiast.
Random Facts
Originating from New Zealand, travel has been a large part of my professional life. Recently returning from two months around Europe; hitting Edinburgh, London, Paris, Bordeaux, Barcelona, Nice, Monaco, Cinque Terre, Pisa, Isle of Capri, Pompeii, Rome, Vatican City, Venice, Salzburg, Prague, Berlin and finishing up in Amsterdam.
Words of Wisdom
Time is our most valuable and finite resource. You can trade it for money. You can trade it with friends and family for relationships, and you can trade it for personal development. But time lost cannot be regained, so invest wisely.
Favorite Quote
The world is complicated. But does every problem require a complicated solution? ~Stephen Dubner