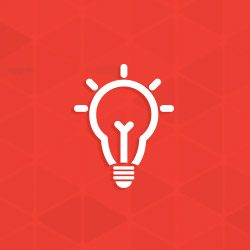 Wrapping Up TechForum 2016
TechForum 2016 proved again to be a successful collaboration of technical presentations about the galvanizing industry, MarketPlace exhibitions, small group discussions and plant tours. We had 180 attendees this year, a record of 25 supplier booths and three offsite tours.
The conference kicked off Tuesday, October 4th with the week's first General Session. This year, the session once again began with opening remarks by Dr. Tom Langill and TSC Chairman, Dan Bever, followed by the presentation of the second annual Barrow Way Award. This honorary plaque was awarded to Elias Jimenez of AZZ Galvanizing Services, in recognition of dedication to the industry through outstanding skills, pride, work ethic, integrity, extraordinary customer commitment, and involvement within the local community. Over the years, Elias Jimenez has demonstrated his exceptional dedication and work ethic, making him a well-deserved recipient of this honorary award. After the award was given, the morning was filled with many informative talks, and the AGA thanks all of the presenters and the attendees who gave great feedback. The first evening came to an end with the MarketPlace Reception, with a total of 25 booths, wonderful food, drinks, and networking.
Day two started off with a breakfast in the MarketPlace area, followed by another great series of talks highlighting topics such as Undetected and Silent Leakes to Weighing Black Steel and Galvanized Steel. Mid-morning, attendees went back to the MarketPlace for an extended coffee break. The rest of Wednesday morning and afternoon included the first set of offsite tours to Millennium and Great States Galvanizing. The staff at both Millennium Galvanizing and Great States provided participants with excellent New Orleans specialties for lunch, and thank them for accomodating to the TechForum attendees and answering questions while letting us see how the plants live and operate.
Day three started with a continental breakfast followed by our third round of technical sessions. We then had a delicious pre-tour luncheon, followed by our third and final Offsite Tour to AZZ Galvanizing-Hobson. We want to thank the team at AZZ Hobson for providing us with great food, excellently-decorated cake, and a detailed tour of their plant!
Thank you to all attendees, exhibitors, and plant tour providers for making TechForum 2016 another success filled with great information, and also a lot of fun! We also want to extend a special thanks to Hub Industrial for providing hardhats for all the tours! Finally, we would like to give a big round of applause to our Sponsors: Zinc Sponsor- Resolite, Silver Sponsor- Western Technologies, and Bronze Sponsor- Zaclon. We look forward to seeing you all next year in Seattle and Vancouver!