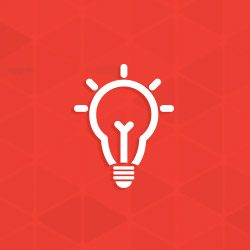 TechForum 2018 Preview

TechForum registration is now open! Dont miss this three-day event featuring industry speakers, opportunities for peer discussion, networking, MarketPlace exhibits and two galvanizing plant tours. Additional activities will include a visit to Tulsas new community park, A Gathering Place, and a golf outing at Cedar Ridge Country Club.
There will be many valuable sessions this year, covering a multitude of topics ranging from new technologies, plant designs, regulation updates and more. Opening this years TechForum, will be keynote speaker Bill Fournet, President and CEO of The Persimmon Group and Workforce Trends Expert. Bill will speak about the evolution of the workplace and the shifting of leadership in his presentation, The Changing of the Guard: Generational Shifts in Leadership and Workforce. Other sessions throughout the week include, New Degreasing Technologies from Giorgio Tabacchi of Soprin, Sulfuric Acid Recovery Systems from Joe McDonnell of Phoenix Systems, and Galvanizing Kettle Corrosion: A European Perspective from David Wakins with Zinco International, and AGA's 3rd Air Monitoring Summary and Update on Regulatory Issues from Christine Kleen, AGA Senior Environmental, Health & Safety Engineer, to name a few.
In addition to the great technical sessions and MarketPlace exhibits this year, the AGA has planned two optional activities to bookend the event in Tulsa! TechForum kicks off Tuesday, October 2nd, with an optional trip to A Gathering Place, a brand new 66.5 acre waterfront park along the Arkansas River. The park offers endless activities, from a children's playground to skate and bike parks, sports courts, kayak, canoe, and paddle boat rentals, nature trails, outdoor concerts, and more. We will be visiting this multi-faceted location to take a tour, enjoy the scenery, and learn about the tons of galvanized steel utilized throughout the park.
At the conclusion of the technical sessions on Thursday, October 4th, the AGA has planned a golf outing for the afternoon. Golfers, pack your clubs for an outing to the Cedar Ridge Country Club, home to a premium, championship golf course. This outing is first come, first serve with limited availability, so register early to secure the opportunity to tee off at this 18 hole, 71 par course located around Little Haikey Creek.
Beyond these scheduled activities, Tulsa is full of wonderful dining and other attractions. Some city highlights include the BOK Center; a huge entertainment venue, the Blue Dome District; a historical landmark on Route 66, the Tulsa Performing Arts Center, and the Art Deco District; a collection of historic architecture. The city also boasts more than 50 unique restaurants sure to satisfy all palates within walking distance of The Hyatt Regency Tulsa.
We hope youll join us this October for an informative and eventful conference. Registration deadline is August, 31st.