Radiant Resiliency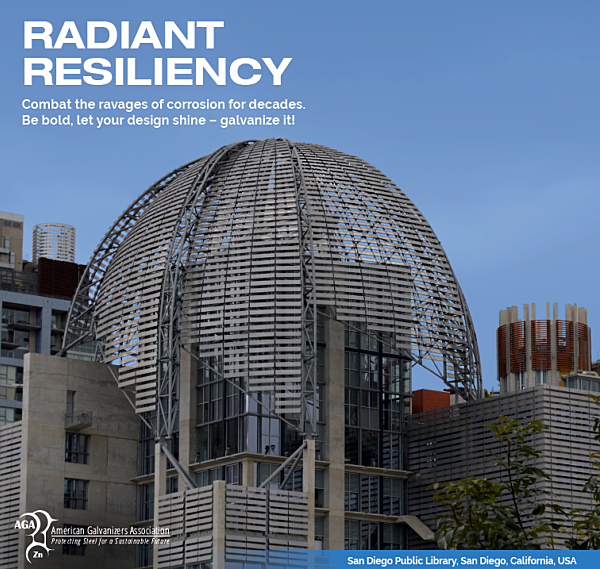 Be bold, let your design shine - galvanize it!
Do you want your projects to stand the test of time?
If so, it's time for you to consider using hot-dip galvanized steel in your designs. Hot-dip galvanizing (HDG) is a zinc coating that prevents steel corrosion. The process is inherently simple which provides a distinct advantage over other corrosion protection methods. Produced from natural elements (zinc + steel), galvanized steel provides maintenance-free corrosion protection for decades.


Other Resources
AGA Project Gallery
Looking for inspiration? Explore projects created by your peers using galvanized steel.
Publication Library
Start learning about hot-dip galvanized steel through the AGAs various publications on the design, specification, performance, and sustainability. The Specifiers Guide is a great place to understand why specifiers choose hot-dip galvanized steel.
Continuing Education Seminars
The AGA provides continuing education opportunities through our popular Galvanize It! seminar series. All courses are approved for learning units (LU) and/or professional development hours (PDH) in health, safety, and welfare (HSW). Courses are available in-person or online.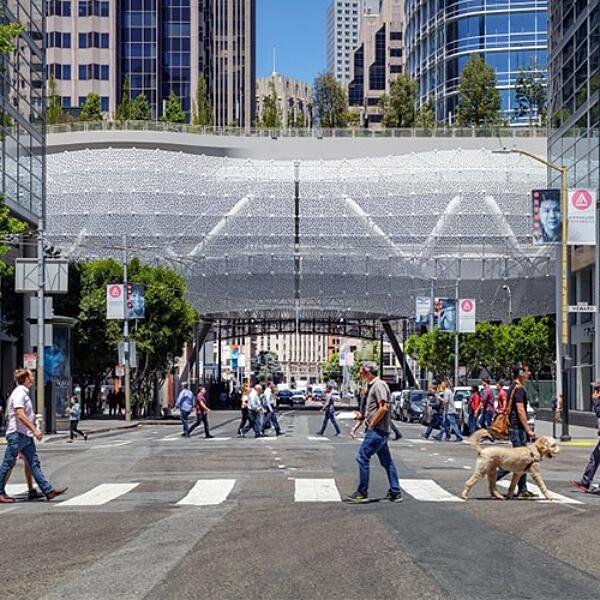 Newsletter
To stay up to date on trends, news, and advancements in the hot-dip galvanizing industry, sign up for the AGA's quarterly eNewsletter Galvanizing Insights.
Additional Resources